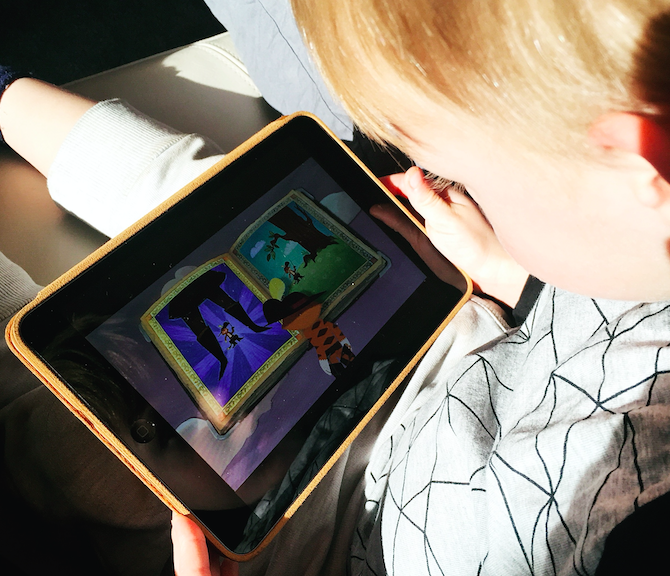 Choose your own adventure! Netflix Interactive Stories (and a little giveaway to boot)
Just when you thought Netflix couldn't be more awesome: they launch their new Interactive Stories. If you've ever been at school, you would be familiar with the concept of 'choose your own adventure'. The concept is a simple one. Everyone starts the story in the same place, but at specific points along the way, the reader needs to make a decision. It may be about a character, a setting or a plot. Making small decisions transforms the story, and takes you on a journey different to the next person. The one thing that traditional television has not allowed, is the ability for it's viewers to choose the way their show evolves, unfolds and ends. Netflix has brilliantly brought this to life with their Interactive stories.
Curious? Here is a video to explain it further:
Recently, I sat down with Ella and Hudson with Netflix loaded to out iPad. Currently, they have two interactive titles:
Puss in Book: Trapped in an Epic Tale
Buddy Thunderstruck: The Maybe Pile
In our house, fairy tales rule, and so it was an easy decision to choose Puss in Boots! It begins like any regular show, where the characters begin to tell their story and set the scene. However something then changes, with Puss in Boots turning towards the audience and asking them to consider how the story will be told and unfold! Puss in Boots finds himself locked in a series of stories that he needs to navigate and find is way through. It's like a maze where the children have control.
At one point Puss in Boots finds himself in the story of Goldilocks with the Three Bears staring at him.
The viewer is asked to make a choice of whether the bears are friends or foes. The 13 different choices throughout the episode lead to two different conclusions to the show, which is aimed at children between four and six.
The shortest path through the story makes an 18 minute-long episode, while the longest route through the options creates a 39 minute-long experience.
What I love about these stories is the fact that each time your child watches it, the story can be completely different. Your children have the chance to learn how a subtle change in character, scene and emotion can lead you to a very different outcome. It helps the children develop their attention and consider how their decisions actually effect the story. They themselves become the author and have the power to be the directors of their own show.
It is a beautiful addition to the every growing Netflix catalogue. One that I know my children really adore, and I know you will too.
WANNA KNOW SOMETHING EVEN MORE EXCITING? WE ARE GIVING AWAY 4 NETFLIX SUBSCRIPTIONS!
To celebrate, I have combined forces with Netflix to give away 4 x 3 month subscriptions to Netflix for you to use!!! To enter, simply head over to my Instagram page here!