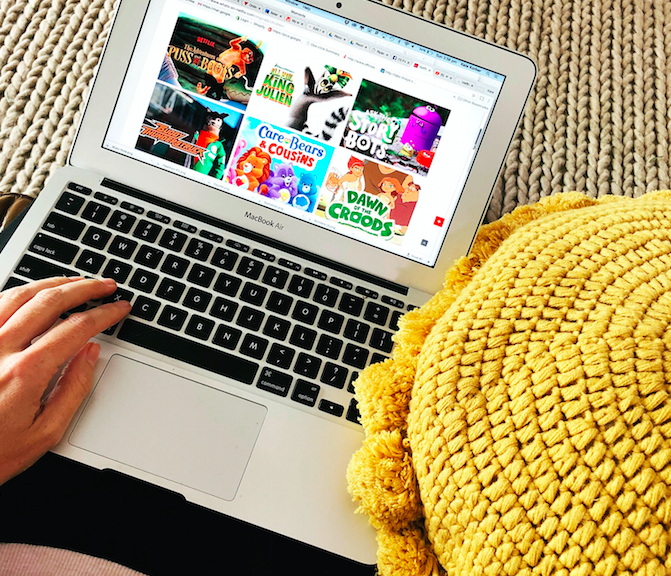 Netflix Originals: What's the deal?
If you've got Netflix, you've probably seen more and more Netflix Originals popping up in your menus. However do you know what these 'originals' are all about? Their originals are just that…original series that are basically only available on Netflix. These range from shows created and driven by Netflix, like "House of Cards," and  "Daredevil."  There are also series that have been reinvented and given a second lease of live, ones Netflix picked up from cable TV and made additional seasons of, like "Trailer Park Boys" or "Arrested Development'. These series are fantastic for those of us who love a cult binge, however you may not have realised that there is also a growing series of originals for children and families!
If you are keen to know more, here is my round up of my favourite originals for Grown ups and kids!
GROWN UPS: NETLFIX ORIGINALS
House of Cards
Daredevil
Gilmore Girls: a year in the life
Anne with an E: for Anne of Green Gables lovers!
If your game….Stranger things (season 1 and 2)
THE CROWN. My absolute favourite. This is the season two teaser!
GLOW. Think WWE meets Flashdance
FOR THE KIDS: NETFLIX ORIGINALS
The Adventures of Puss in Boots: this is an amazing 'choose your adventure' show. The kids can participate in choosing the direction via their remote!
From Dreamworks: All Hail King Julien Exiled
For parents of the 80s and their new children!! Care Bear and Cousins!
Dinotrux
Ever After High
There are so many more titles to choose from….you can check them out here! https://www.whats-on-netflix.com/originals/children/
You can also browse through the amazing catalogue of titles in categories such as documentary and comedy here! https://www.whats-on-netflix.com/originals
All the more reason to be nuts about Netflix!