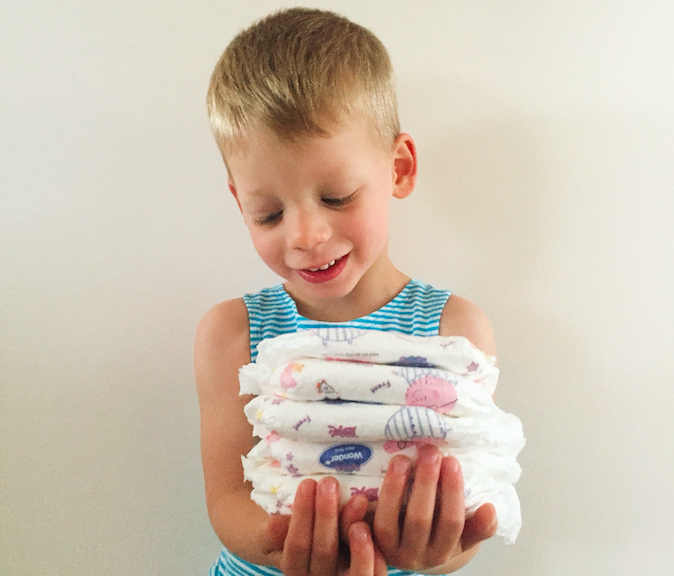 GIVEAWAY: Peppa Pig Nappy Pants available @ Big W
Just when we thought we couldn't love (or live) with the great Peppa Pig any more, they have gone and released their very own Napppies. Recently announcing a brand-new range of Peppa Pig Junior, Toddler and Walker sized Wonder Nappy Pants, along with Peppa Pig Wonder Baby Wipes  – they are available exclusively at Big W stores, nationally. We are currently trying (very unsuccessfully to toilet train Hudson) and given the fact that he adores Peppa, I think that this may, well and truly just help!

This is the first time that Peppa Pig Nappy Pants and Baby Wipes have been available in Australia, helping little ones and parents across the country, with life's tiny accidents.
All easy pull on and off Peppa Pig Wonder Nappy Pants are unisex and feature a comfortable and snug, supportive fit, 'uber-absorbent' core, anti-leak guards, super softness and an advanced, breathable cover for up to 12 hour protection, day and night.
Peppa Pig Wonder Baby Wipes are hypoallergenic, fragrance and alcohol free and easily in reach to help wipe away little messes, keeping skin soft, fresh and clean.
GIVEAWAY: What's even COOLER is the fact that we will be giving away 2 packets of Nappy Pants (in your choice of size) and 4 packets of handy wipes! Valued at $30!
To win, simply head to my Instagram feed, and look for Huddy holding a stack of nappies!