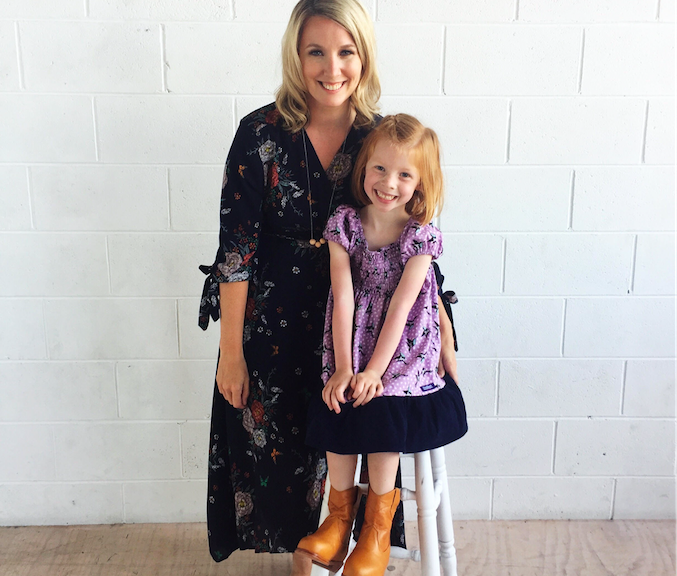 The Do's and Dont's of being a school parent
In the coming weeks, children and their parents everywhere across Australia will be visiting their new schools in preparation for Prep Transition. Whether you live in a state that knows the first year of school as Prep, Kinder, Foundation or Year 1, we will all be in the same boat. Chances are, your child is feeling a mix of excitement and nervousness about heading off to Big School. For some parents, this won't be a new experience, having had other children previously head off to begin their school adventure. If you are anything like me, and experiencing this for the first time, you are probably (no definitely) feeling many things: nervousness, happiness, and just generally freaking out. On Thursday our Ella has her first Prep Transition morning at her new school. I honestly cannot believe that this time has come. What I do know however, is that for many years, I've been dishing out advice to parents (like myself) who have a little one starting school. Advice on how to get both their child, and themselves prepped for prep. Literally, in a few weeks time, I will be running a prep transition session as a teaching leader, and the next day will see myself thrown amongst it all, as a parent. I bet that I won't be able to remember a word of my own advice. Advice like Stay calm, stay positive, don't stay too long, don't cry…in front of them! Eeek.
I'm a little worried that I'm simply not going to be able to listen to my own advice. Not on those first mornings anyway. There IS however, a great deal of advice that I can give to parents about how to both be a great 'school parent' in the long run, once things calm down. I can in the same breath, also give advice on what NOT to do. In the coming weeks, parents will be given  a lot of advice on how to prepare their child for these early days of school. What they don't always get, is advice on how to help themselves, both in the beginning and throughout their child's schooling years.
Sometimes, we need help to save us from ourselves. Sometimes, we need help to jolt us back to reality. I know many people who have said that things will be 'so much easier' once their child starts school. As both a Teacher and a Mother, I know that this could not be further from the truth. Primary school is, and will continue to be, both an amazing journey, but it is also an all consuming one. All I can say is get set to be amazed, bamboozled, tried and tested. There are things you probably know, and there ate things that you won't. In the end, your child will be at Primary School for seven years, and there are some tips I can give, as a teacher that will help you to enjoy your time and solve problems that will come up along the way. So without further adue…..
Do's
Do get involved in your child's learning: W e are all crazy busy in this parenting game. Everyone can give time differently and be involved in various ways. Whether it be volunteering at school or reading with your child at night. Get involved.
Do speak up if something is wrong :  I always get asked whether or not they should speak up if they believe something is wrong with their child, or if they are feeling as though something isn't right. My answer would be if it effects your child, then yes. Teachers always do their best to look out for your child, but sometimes things do slip through the cracks, because, well…they are human. Sometimes they may not know and finding out may actually help them, help your child. However always do it in a reasonable and calm way. Before you say something however, refer to the next point.
Do check with a trusted other if you are worried about something: As stated above you should always, always have a trusted other who can put your worry through the 'reasonable' test. Is it something that your should speak up about, or is it something that you should just let go. Sometimes, we can catastrophise things and it's always good to get someone to hear you out first before you address it.
Do read the communication that comes home from school: I often hear that 'things will get easier once my child starts school'. Hmmm….not the case when it comes to information. You WILL receive loads of information from your child's school on a daily basis. Whether it is via email, newsletter, paper letters or via an App that your school may use, its super important to read about what is going on. Mark in important dates in your diary. You don't want to be making Book Week costumes at the last minute.
Do expect that your child will stuff up at some stage: This one can be really confronting for parents.  It's normal for kids to stuff up. It's normal for kids to make poor choices. Expect that they WILL at some stage do the wrong thing. It does not mean that they have a black mark against their name. It just means that they need to learn from it.
Do expect your child to get tired and cranky: especially in Prep. In those first few weeks, kids work out that they actually have to keep going back….EVERY DAY. They probably will crack it at night, and be more emotional. This means that after school time is super important to calm down and relax. Do expect that it WILL calm down eventually. Starting school is one of the biggest changes both your child and your family will experience, and once you get in a rhythm, everything will be ok~
Do give your child's teacher positive feedback: It's unfortunate, but often as humans, we only speak up when something makes us annoyed or angry. What I can say is that just like children, teachers love receiving positive feedback from parents. When your child is feeling safe, supported and happy. When they achieve something. No matter how big or small, as a teacher, receiving positive feedback from parents can help make their day, week, year.
Do be positive about mathematics: Research tells us that children really are impacted by their parents, in in particular Mothers' perception of Maths. I'm sure that you've heard people say 'I hated maths' or 'I wasn't good at Maths'. My biggest advice is FAKE IT TILL YOU MAKE IT. Be positive about maths – even if you hate it. Your child will develop their self perception about maths by the end of grade 1 and will carry it with them FOREVER! SO…..BE POSITIVE!
Do regular spot checks of your computer's browsing history: If you don't know how to do a search on your computer's browser history then I suggest learn how to. This will be your best friend. Be big brother, and particularly for your big kids, check where they have been online. Do this regularly!
Do get your child to prepare themselves for their day: It may shock you but I have witness parents actually carrying their prep child into school. The beginning of prep is all about independence and resilience. Get your child to prepare themselves. Unpack and pack their bag, get their clothes ready. Get them involved so that they can feel good about school and not be reliant on you for everything!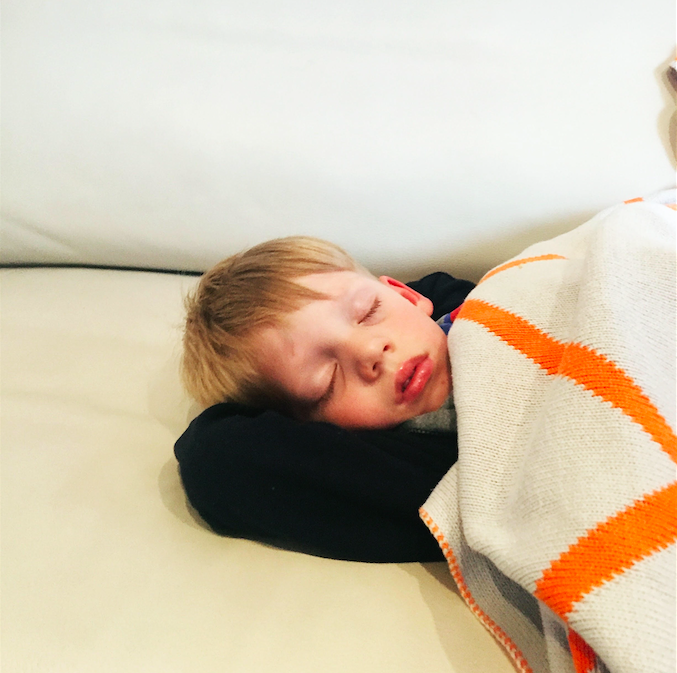 Almost as important as what to do, is knowing what NOT TO DO.
Don'ts
Don't worry if you cannot be at everything. Life. It's crazy busy. You will be overwhelmed with the amount of events, expos, information nights etc that will appear in your calendar. Prioritise. If you can't make it, send someone else. Chances are, most schools use apps that allow you to see what has been happening in your child's classroom. So if can make it, great, but if you can't…make sure your child knows and then follow up by talking to them about what happened that day.
Don't be a keyboard warrior. Your annoyed about something and its 10.53pm at night. Sending an angry email won't help anyone. Make an appointment and talk about it face to face. It's always better. Trust me.
Don't approach another child if you have a problem with them. These days Child Safe standards are in place to ensure that each and every child is safe and supported. If you have a problem with another child, DO NOT take it upon yourselves to approach them. Your school should have a communication / grievance policy that you need to follow. I'm not joking. Never, ever approach another child if you are angry. Always, always speak to the school about it in a calm and reasonable manner.
Don't ignore important information and dates. When you know about a date, put it in your diary / calendar as an alert. Dates sneak up on you at the last minute.
Don't carry your child into school. As stated above. Build independence and resilience by encouraging them to do things on their own.
Don't ask "how was your day' or 'what did you learn today'.  How was school? GOOD. What did you learn? Nothing. If you ask a broad question, you will get a broad answer. Asking specifics like 'what did you learn in maths today', or 'did you do something you were proud of' or 'what was something you found difficult?'. Often using routines like 'what was the peak and the pit' can help kids to share their thoughts and feelings. It will also give you a better insight into school, rather than just hearing 'good.
Don't expect your child to be great at everything. The world needs artists, musicians, scientists, vets, builders. Your child may excel at sport, but find maths difficult. They may love reading, but hate science. It's been said time and time again, but every child is different. The purpose school is to help each and every child discover their gifts and talents, and to use them to make a difference to themselves, to others and the world.
Don't praise your child for being clever. This is a big one. Research shows that if we praise IG, or how 'clever' we are, children are more likely to play it safe, and stick to tasks that they are good at, and know that they will do well in. If we praise 'effort', children will feel good about having stretched themselves, for trying something new. Growth Mindset is a theory that focusses on helping children to learn to grow, do better, be better. Developing 'grit' or the ability to persist at tasks for a long time is key in helping kids to be resilient and learn to improve themselves. It's a really big thing for a parent, but learning not to say 'you're so clever' is really important. It actually makes a lot of sense. Praising your child for trying helps them to know that making mistakes is ok, and it's actually important for learning. This is my biggest tip as a parent!
Don't ask your child to do things. This is not what it sounds. If you want your child to do something by asking them ie. 'can you please sit down', you are actually giving them an option to say no. Some children will follow your directions, but others will not. If you rephrase it as a statement ie. 'you need to sit down thank you', you are still being polite, but you are expecting them to follow you. There is no option. Those three little words 'you need to' will change your life. It's about assumed compliance. You are assuming and expecting that your child will listen to you. It's a routine that we use at our school, and it really works.
Don't put your child's dreams down. If your child wants to be a dancer, nurture it. If your child wants to be a builder, encourage it. If you didn't get to achieve your dreams, don't put that on your children. Let your child learn to love life and what they are good at. Nurture their dreams. Sir Ken Robinson (aka, the Education God) shares a lovely TED talk which we use with our new parents each year. He talks of a man who told him that when he was young, he wanted to be a fireman. Every child wanted to be a fireman at 4 years old. As he grew, he dream never wavered. However as he progressed through school, many adults said that his 'talent was wasted' on that profession. A teacher in particular told him that he should strive for greater heights. Years later he became a fireman. One night he attended an accident and saved a man's life. That man was his teacher who had told him that being a Fireman was beneath him. He shared how his teacher had eaten his words and had not thought much higher of his profession and his dream. He had after all, saved his life and the life of his wife. Each and every child, as they progress through school will have dreams. Some will stay and some will change. As Sir Ken says in this video below. We should tread softly on the carpet of our children' dreams. Even if they are at odds with what we want. You can see it below…
So there you have it. My top ten do's and don'ts in being a school parent. Enjoy the ride, but remember to pull your head in and try to keep calm. Or as best you can!
From a Mother who is a teacher to another….