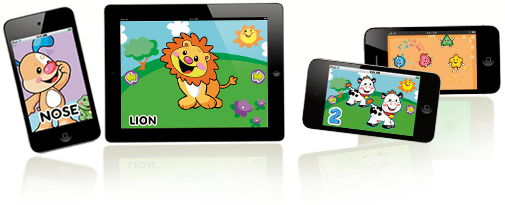 Friday Finds: Laugh & Learn with Fisher Price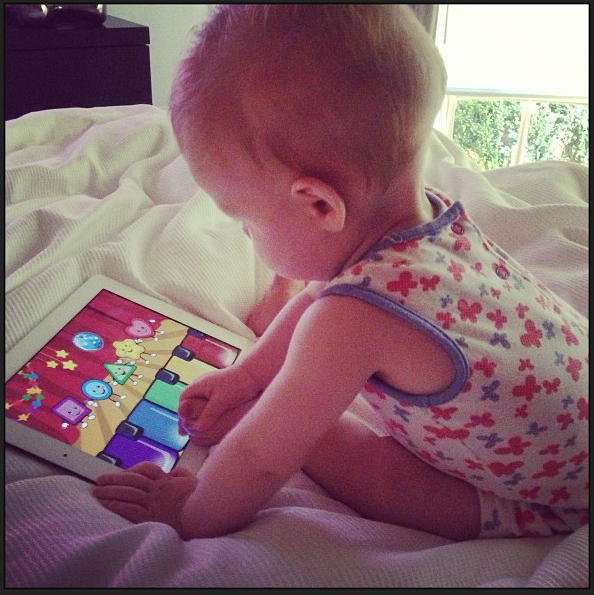 Better late than never, once again my Friday Find is a little late. This week I posted a photo of Ella playing with our iPad and I received a number of requests asking about the App that she was using. Fisher Price have a number of fantastic 'Laugh & Learn' Apps that focus on the simple skill of understanding Cause and Effect. Understanding that touching the screen can cause shapes, animals and colour to move and make noise provides children with a sense of awe and wonder. Ella loves these range of Apps because they are filled with colour, animation and familiar sounds. Most of their Apps are free and also can be paired with a range of great tools including the Apptivity Monkey and Apptivity cases for iPhone and iPad.
The following Apps are Ella's favourite….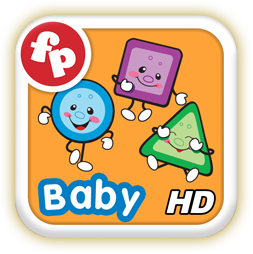 Shapes & Colours Music Show – Babies touch the variety of coloured shapes, each singing and dancing with their own personality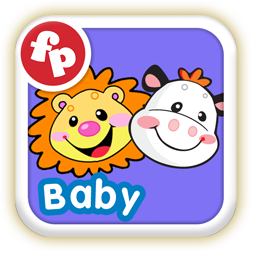 Animal Sounds for Baby – Babies learn about different animals and the sounds they make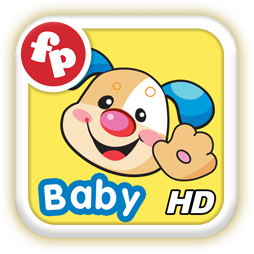 Where's Puppy's Nose – Learn about the parts of the body by following the cute Puppy!
I hope that your babies enjoy these Apps as much as Ella does!

*Images are sourced from www.fisherprice.com