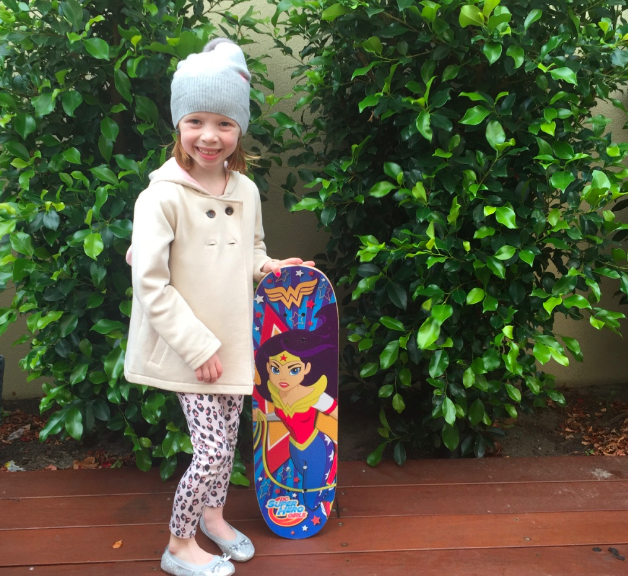 Skate like Wonder Woman: DC Super Hero Girls Skateboard
As a child, I loved riding skateboards. It's one of those things that knows no boundaries. Whether you are a girl or a boy, old or young, tall or short. Everyone can (eventually) learn to ride a skateboard and have fun. Overcoming your fears, persisting at a challenge, loving the reward of learning a new skill. We especially love seeing our children's eyes light up when they work things out for themselves. In the 80s, skateboards were everywhere. Everyone who was anyone had one! Over the years, some things come and go, but skateboards have always remained a staple of growing up.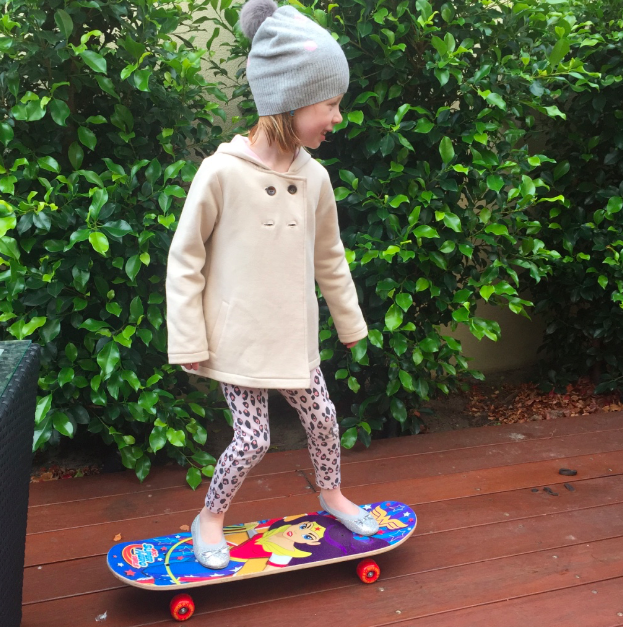 In my house we have also always loved Super Heroes. In recent years, I have loved the fact that Warner Bros. have also focussed on helping girls love and aspire to be Super Heroes themselves. The DC Super Hero Girls universe celebrates friendship, strength, teamwork and unlocking your full potential.
Warner Bros. Consumer Products in collaboration with Big W has released an awesome DC Super Hero Girls skateboard for every thrill-seeking kid in town. The DC Super Hero Girls skateboard features Wonder Woman (or "Wondy" as her friends call her) looking strong, vibrant and colourful; making every flip-trick look extra cool!
This week, Ella has been lucky enough to receive her very own Wonder Woman skateboard. Immediately, her eyes lit up and seeing her learn and conquer the skill was fantastic to watch. Just like Wonder Woman herself, she wanted to harness the strength and inner power that the DC Super Hero Girls encourage, to unlock her full potential! There is nothing better to get the kids off the iPad and active than riding their skateboard, either on the footpath (with parental help of course), in a skate park, or even inside down the corridor. Here are my own children carving it up inside the house!
The DC Super Hero Girls at Super Hero High include Wonder Woman, Supergirl, Batgirl, Harley Quinn, Bumblebee, Poison Ivy, Katana, Starfire and Frost.
The DC Super Hero Girls skateboard is available in-store for a RRP of $30. Look out for it in Big W's June/July Toy Catalogue.