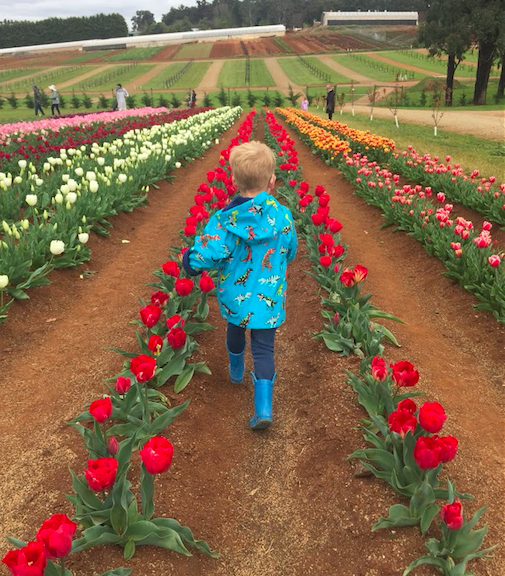 A little day out at the Tesselaar Tulip Festival
Spring has well and truly sprung in Selvin! Yesterday, we had one of those glorious spring days as we headed to the Dandenong Ranges to check out the Tesselaar Tulip Festival. The Tesselaar Tulip Festival is in its 64th year making it one of Australia's longest running festivals. A proud family tradition, the Tesselaar family has been opening their farm to the public since 1954. I've seen pictures and heard about the festival over the years, but this was our first time attending. I must admit, I was unsure about what to expect, but was literally gob smacked when we arrived. Not only are there fields and fields of glorious colour, but dozens of amazing sculptures, market stalls and things to see and visit. It is truly wonderful.
After the kids ran up and down the rows of tulips, and we took a bazillion photos, we took a tractor ride around the farm!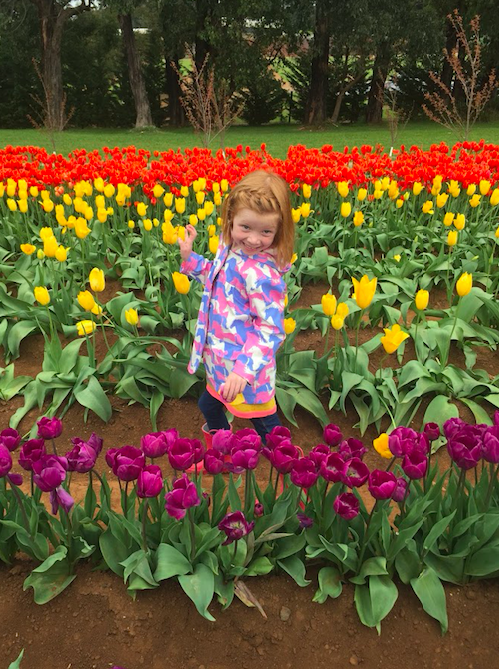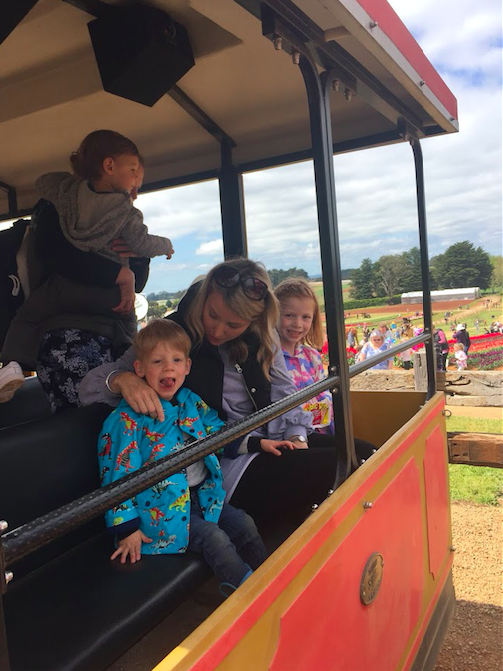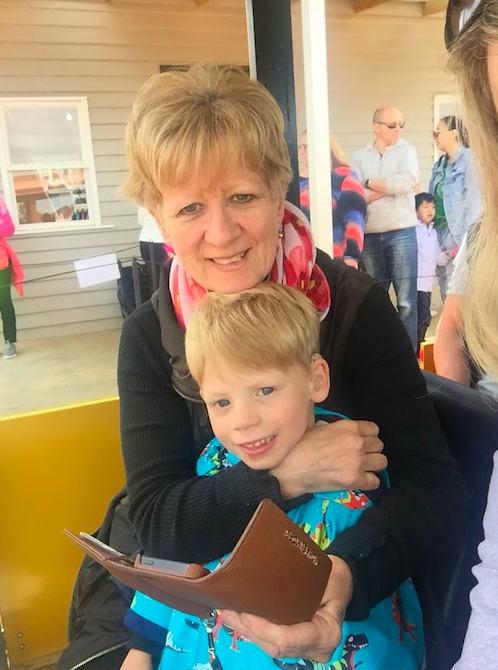 We then headed to the stage to check out the Trolls Show – part of childrens' week that is on right now! One of our favourite and most surprising parts was the beautiful fairy garden. Ella was completely captivated by the story telling fairy, who mesmerised the children with her version of the three little pigs! The kids climbed amongst the magical trees and even rode their own rainbow!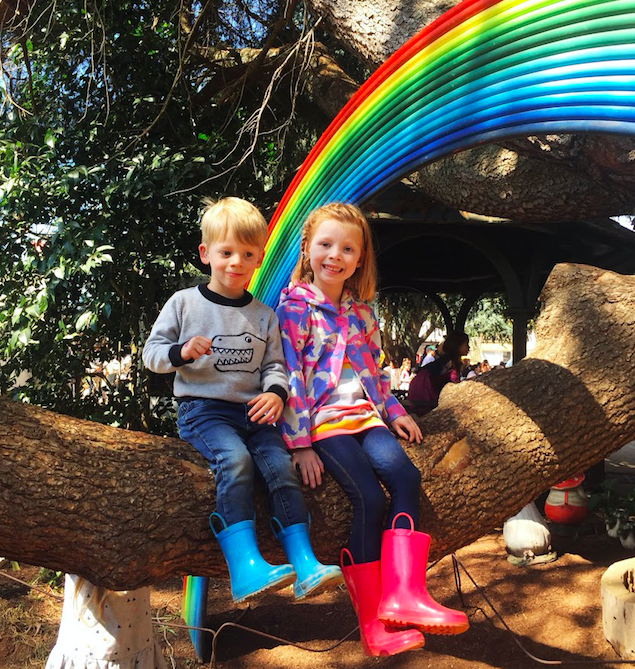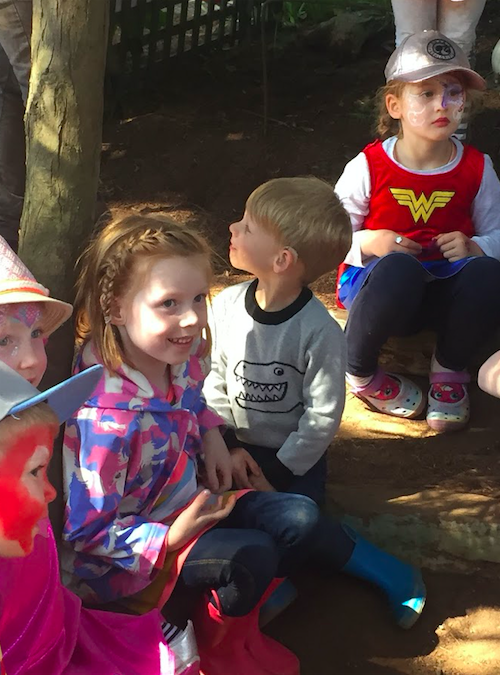 Some of my tips would include:
Bring along a picnic and rug, and have lunch amongst the flowers!
Buy your tickets before the event to skip the huge queue when you arrive
Head to the face painting early as the line is also very long
Make sure you check out when the stage shows are on
Wear your gum boots! Whilst it was dry, this is a farm and this means dirt!
Bring a good camera….the photo ops are like no other!
Get the treasure hunt flyer when you arrive. The kids can find their way amongst the Wizard of Oz characters and get a special prize at the end!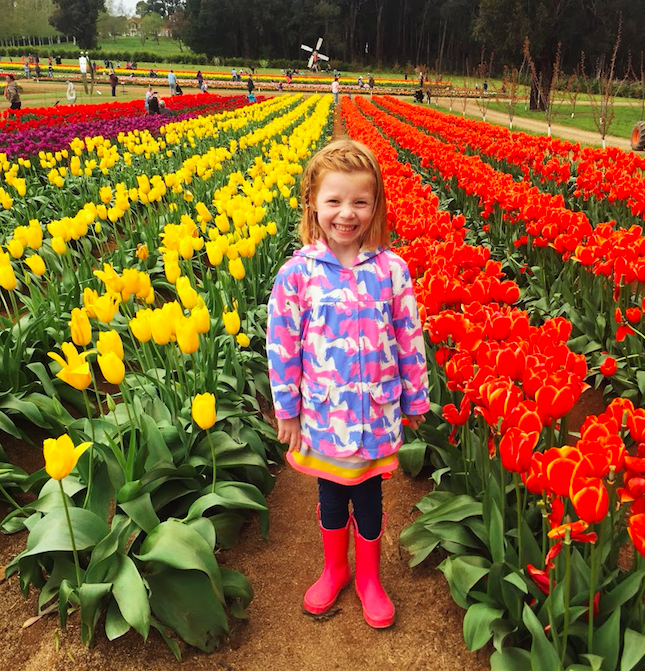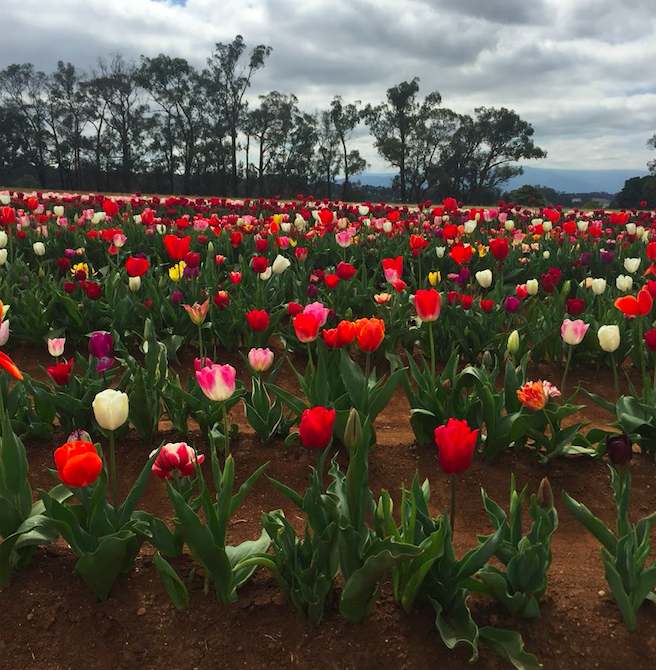 Some other interesting facts about the festival…
• This year there are over 900,000 tulips including 130 different tulip varieties on show. Set across 25 acres of gardens where visitors are encouraged to roam free, enjoying the wide open spaces.
• Well over a million spring flowering bulbs will be on display including tulips, daffodils, ranunculus and anemones.
• The garden display is planned over a year in advance, so before this year's show has even begun, we will already be planning for 2018.
• They have have planted hundreds of blossom trees to add to their floral show including cherries, apples, pears, dogwoods, forest pansies and magnolias.
• Theesselaar Tulip Festival is home to the largest clog in the Southern Hemisphere, coming in at almost four metres long. It was carved by renowned chainsaw artist Robbie Bast.
• During the Festival, the staff wear costumes from the Dutch fishing village Volendam. This includes traditional Dutch farming shoes – clogs. Clogs have been worn in the Netherlands for hundreds of years (though they don't often get around in them today). While wooden shoes might seem cumbersome, they are actually comfortable and light, being made out of poplar or willow. Clogs are waterproof and warm – perfect for a tulip farm!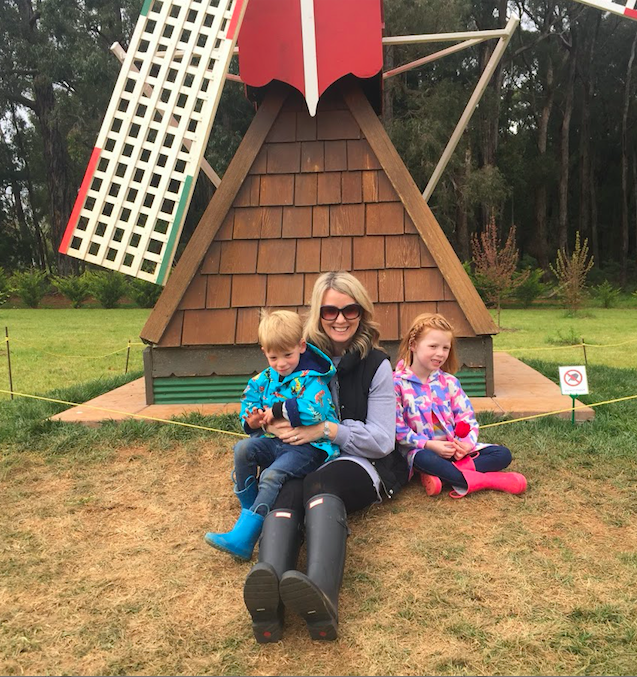 To check out more information and purchase tickets head to their website here! The festival is on until October 10.