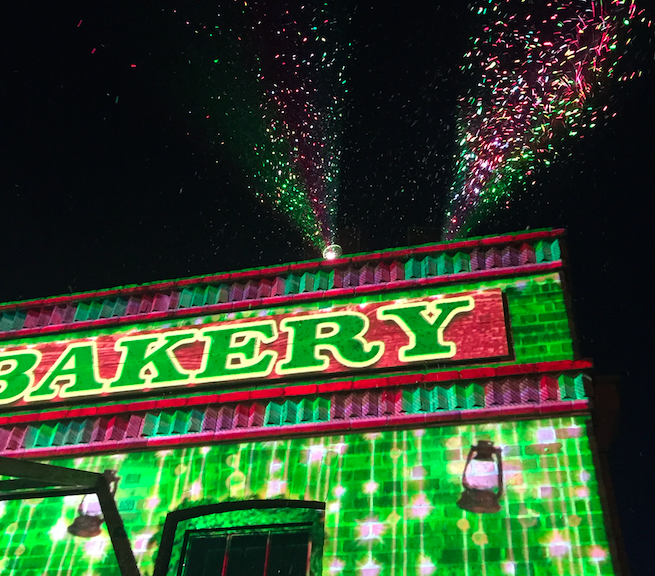 Celebrating Winter in beautiful Ballarat
This weekend we escaped the city and headed to beautiful Ballarat. Known for none other than being the gold epicentre of Victoria, the region has this year decided to embrace the cold and welcome us all with their huge Winter Festival. I've been to Ballarat countless times as a teacher, but this was my first time as a Mum with Ella and Hudson. Given the fact that we are in the thick of packing, moving and renovating, my Hubby stayed home and we took Mum (aka Nanna) along for the ride. As guest of Ballarat Tourism we were lucky enough to be heading up the freeway to experience a jam packed couple of days, with the best of Ballarat on offer. I was keen to see how the town would capture the imagination of my little ones, and have them experience the wonder of this beautiful old town.
Stop 1. Mercure Hotel Ballarat and Convention Centre
Literally a stones through away from Sovereign Hill, this sprawling complex is hospitality at its best. We were delighted to be welcomed by the team and found our way to a gorgeous two bedroom apartment. Perfect for families, it has everything you would want for a weekend stay. Full size lounge and dining, kitchen, upstairs with two large bedrooms (one with a King bed), Bathroom (including bath), seperate shower, washer and dryer. I must admit that we were delighted to be staying in an apartment, as the standard hotel room can sometimes insight cabin fever, and doesn't really set the tone for a relaxing weekend. The apartments surround a beautiful enclosed garden with tables and chairs, ready for a gorgeous afternoon outside. A short walk away is a beautiful lake with ducks and fish to see. The main building overlooks this beautiful space and honestly is such a beautiful place to stay.
What makes it even more fabulous is the on sight restaurant Billy's Bar and Bistro.  Open for breakfast, lunch and dinner, there is nothing better than being able to eat and walk directly to your room. The food was delicious and my kids ate everything, which is saying something!
My Tips: Get an apartment with two bedrooms. You won't regret it!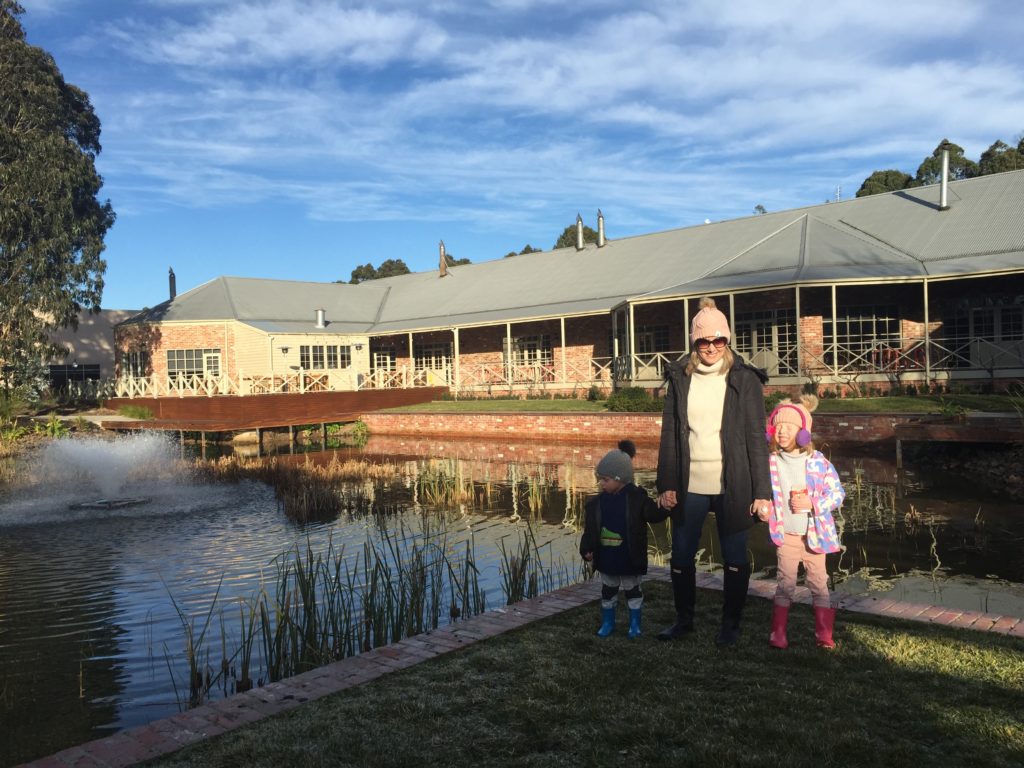 Stop 2. Sovereign Hill
Arguably Ballarat's most well known tourist attraction, a Victorian child hood is not complete without a family visit to Sovereign Hill. Stepping back in time into our colonial Gold Rush history, children can experience what it truly meant to live in the early 1800's. What's wonderful is the fact that most of the town actually work or volunteer here at some stage during their life. Children and adults are not only dressed in iconic dress, but speak as though they are living 200 years ago! Whether your kids want to pan for gold (literally…..all my children could think about!), ride the old coach, see real gold being poured or purchasing some traditional boiled lollies from the best shop in the world, the kids are sure to have a ball.
It is extremely family friendly with all aspects covered. From wheelchair / pram access, to changing facilities, it's all there.
Here are some of our favourite moments!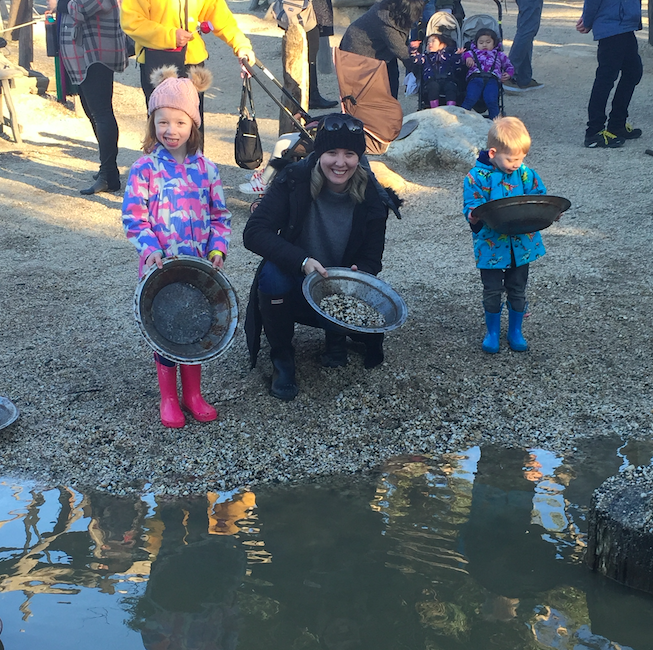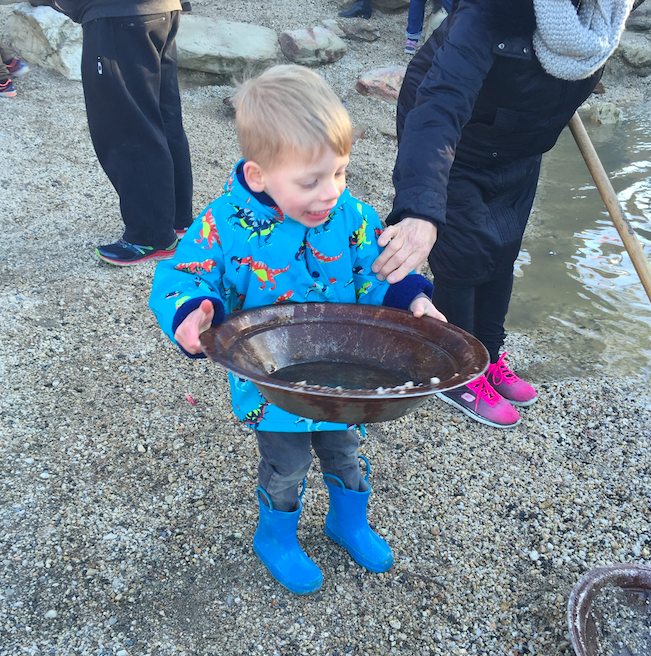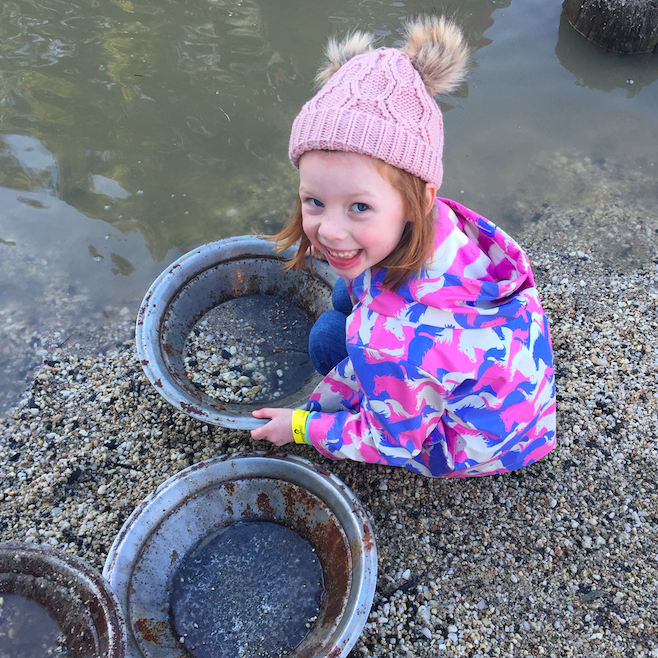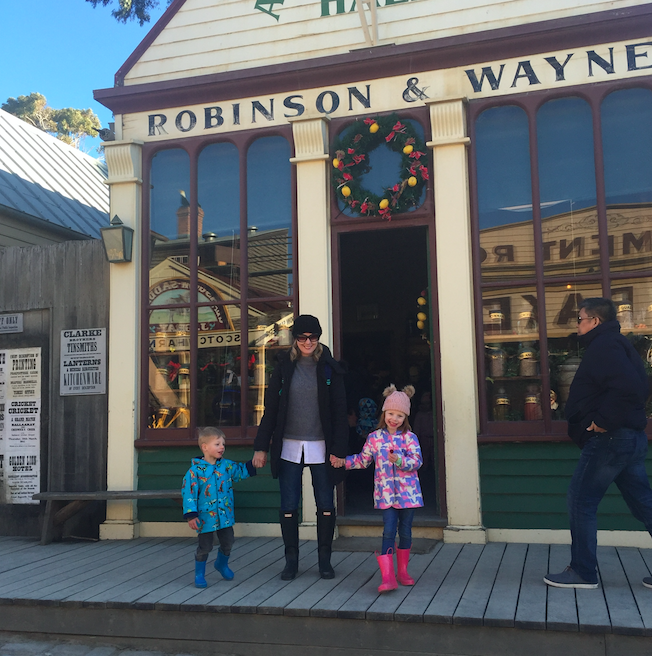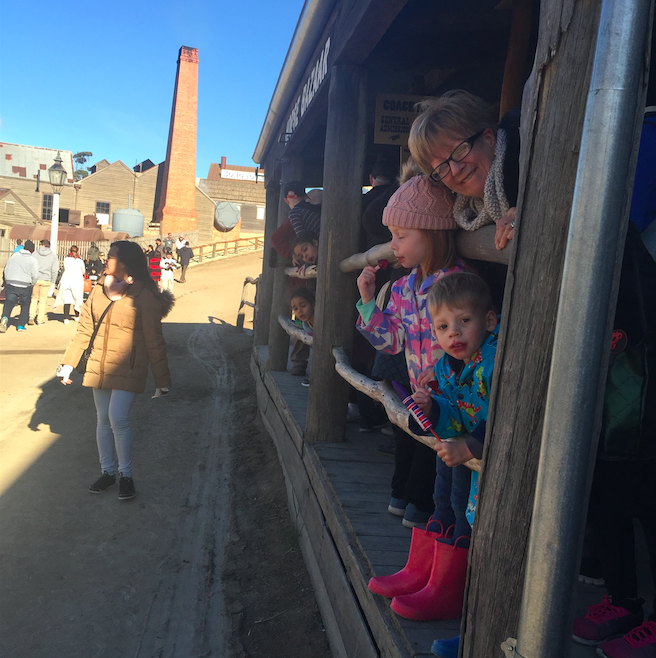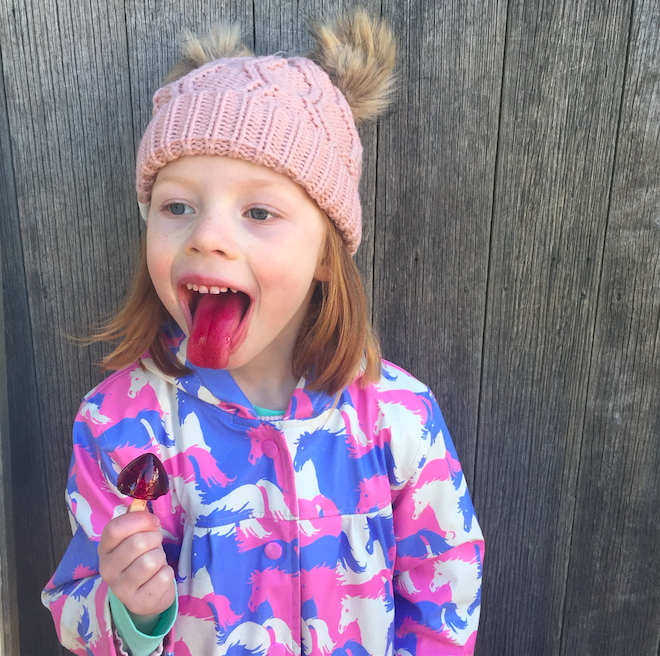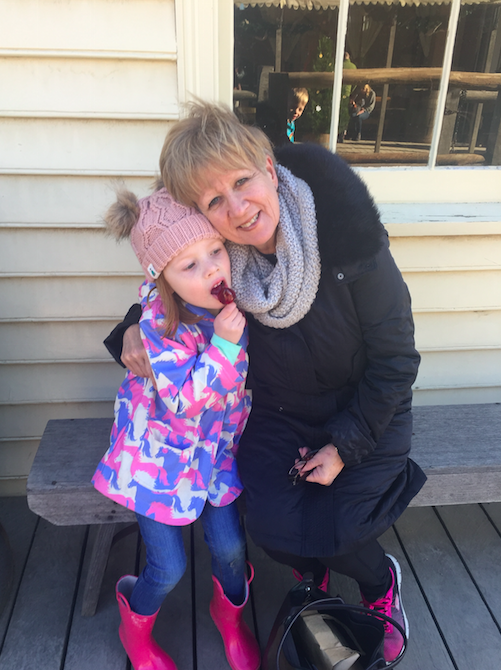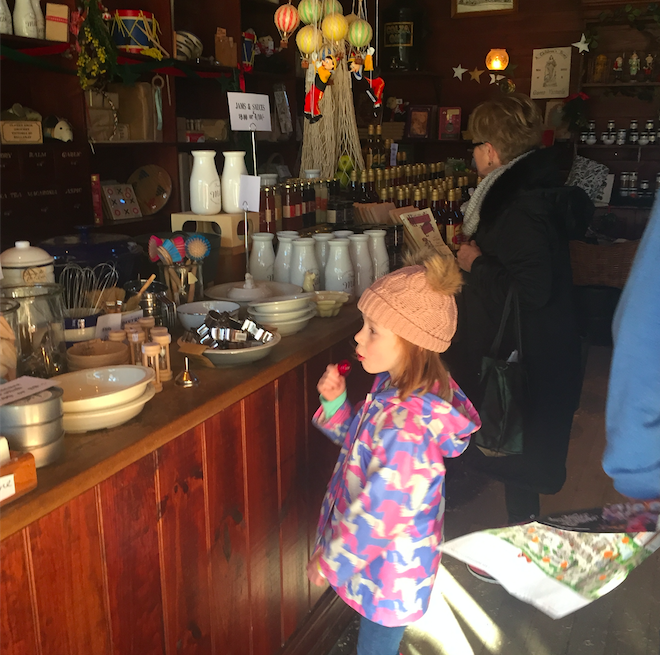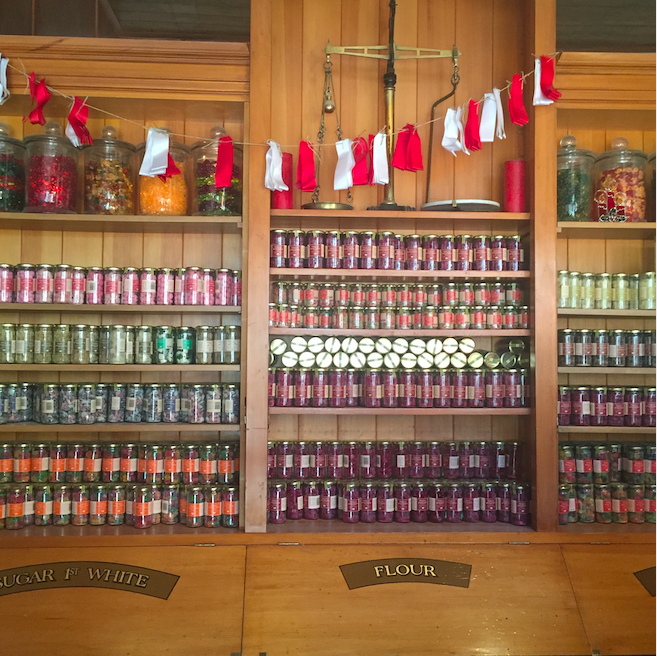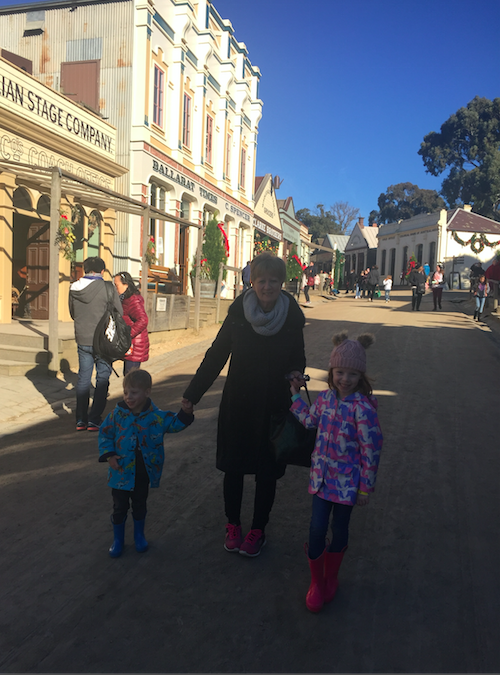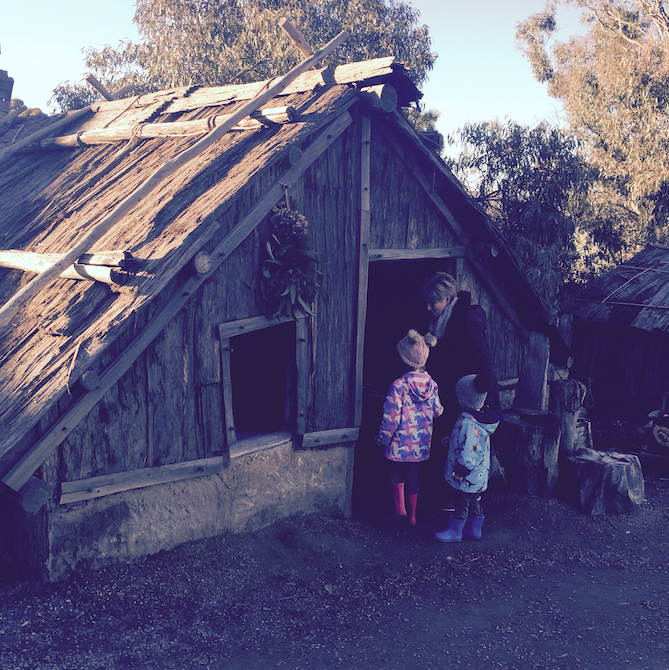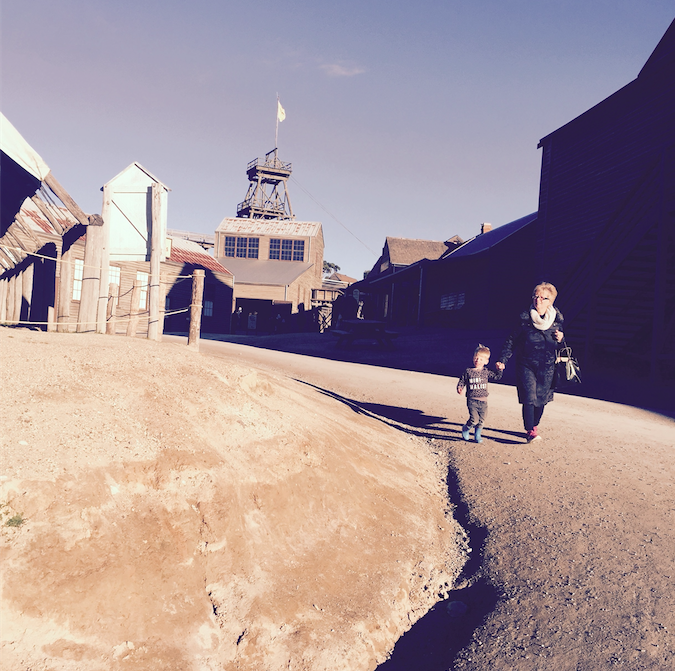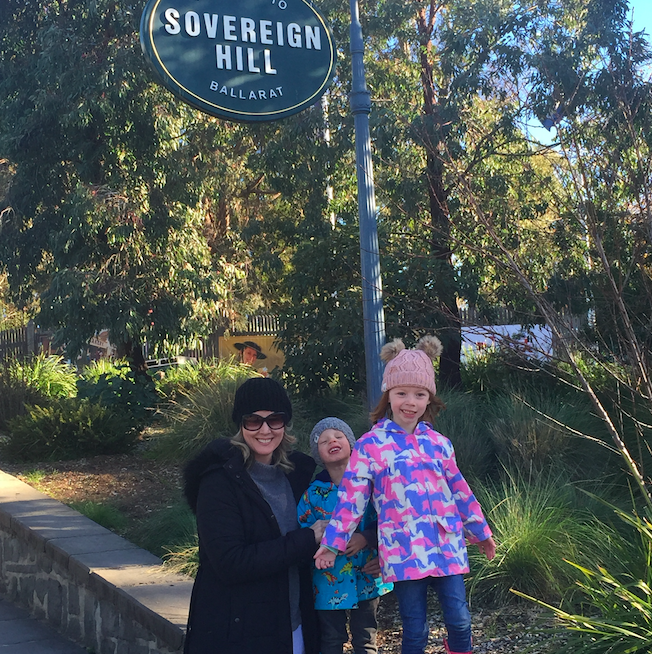 My Tips: If you are heading to the winter wonderlights then my tip would be head to Sovereign Hill around 1/2pm. Explore for a few hours then duck home for a rest!
Stop 3. Winter Wonderlights @ Sovereign Hill
After heading back to the hotel to change our clothes and have a bit of a rest, we headed back to Sovereign Hill at 6pm to see what is honestly the best lights spectacular I have ever seen. Winer Wonderlights celebrates all things Christmas in July. Making the most of our winter mid year, every part of the town is lit up in beautiful projections and fairy lights. Christmas music is playing, fires are lit and snow magically fills the air. The projections are truly mesmorising as you walk through the enchanting main street. Ella and Huddy literally tried to catch the snow falling. The upper street is littered with literally thousands of white fairy lights. The trees and houses are decorated beautifully and are a true inspiration for anyone wanting to create a bit of Griswold Christmas! My tip would be to arrive at 5.45 to watch the lights appear through dusk!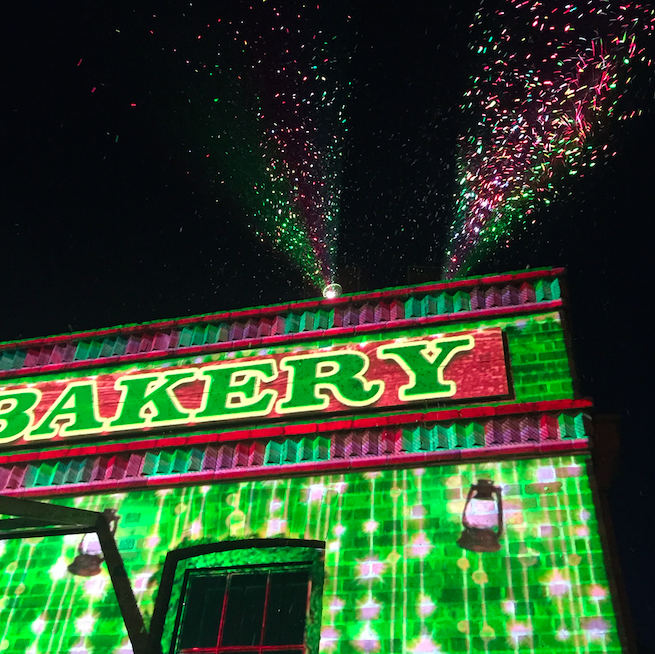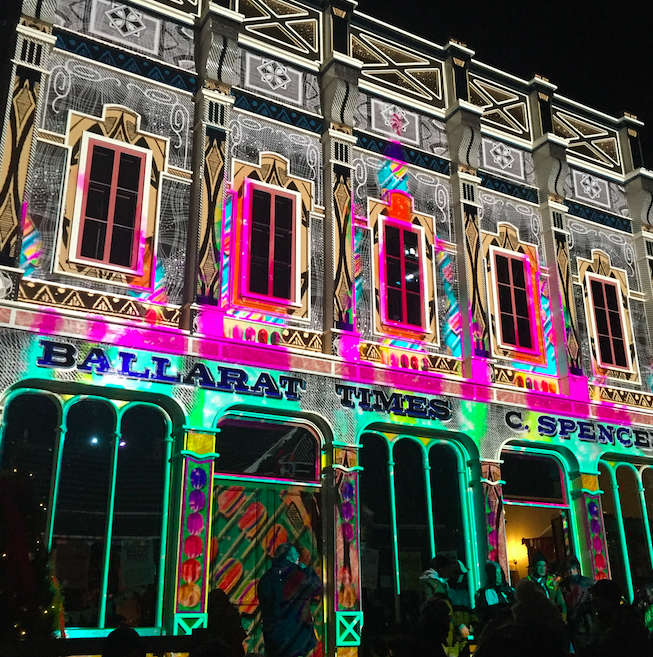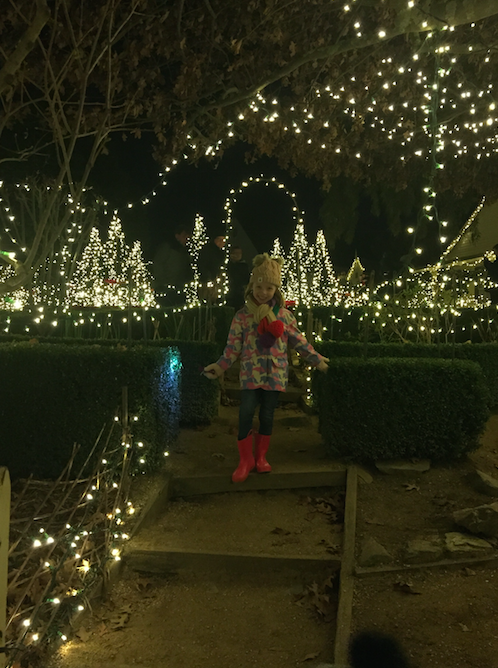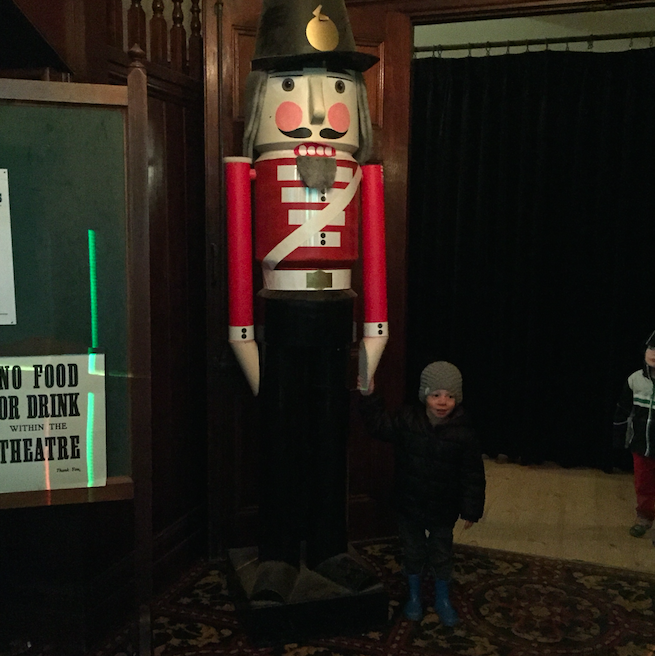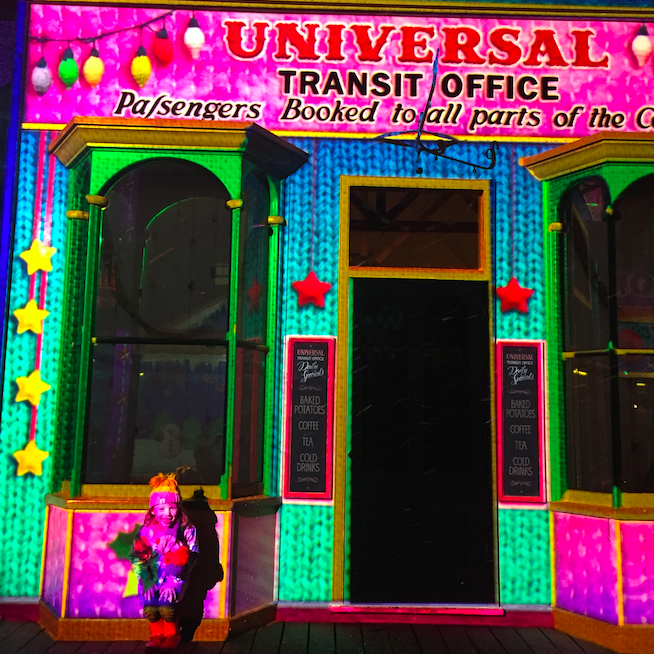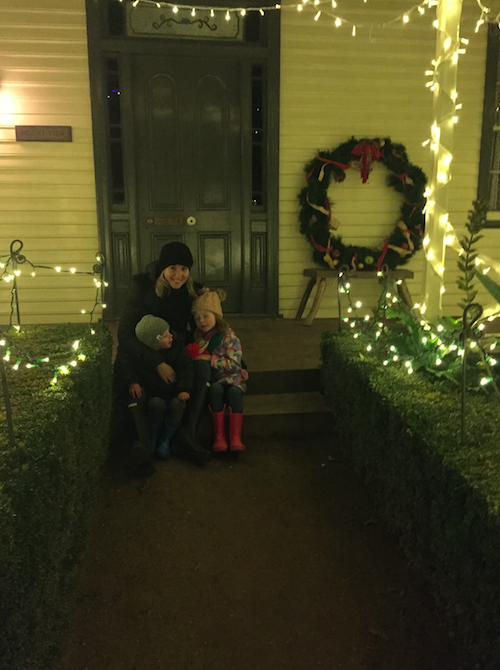 My Tips: Firstly rug up! Head over at about 5.45 to see dusk turn into darkness. I also bought my kids two little torches to help guide them through. They loved it!
Stop 4: Iceskating in town
Ballarat has really turned up the heat and embraced the cold! The whole town has so much to offer over the next month, with heaps of great activities. You can't really celebrate snow without ice skating. Right in the heart of town, next to the Town Hall, you can find a Pop Up skate rink. What's best is the little ones can get around on special ice shoes that help their little toes grip to the ice. I was actually super impressed by how Ella and Huddy went, even after falling!
After this we headed across the road to the ice slide and dome!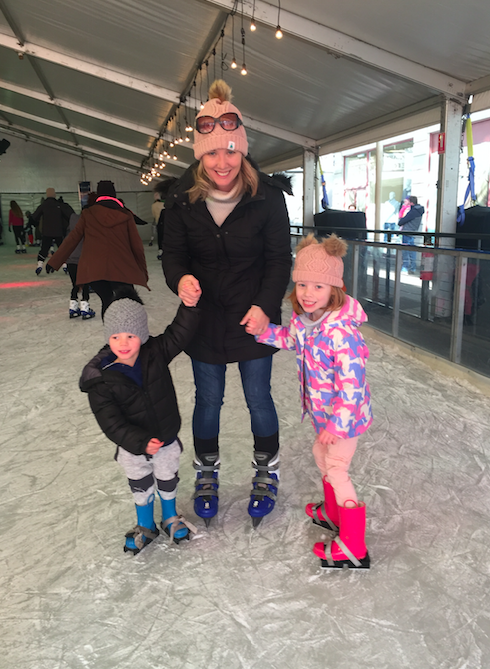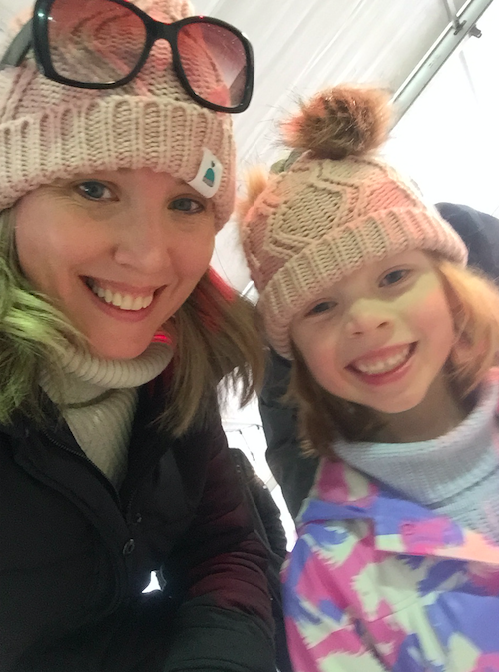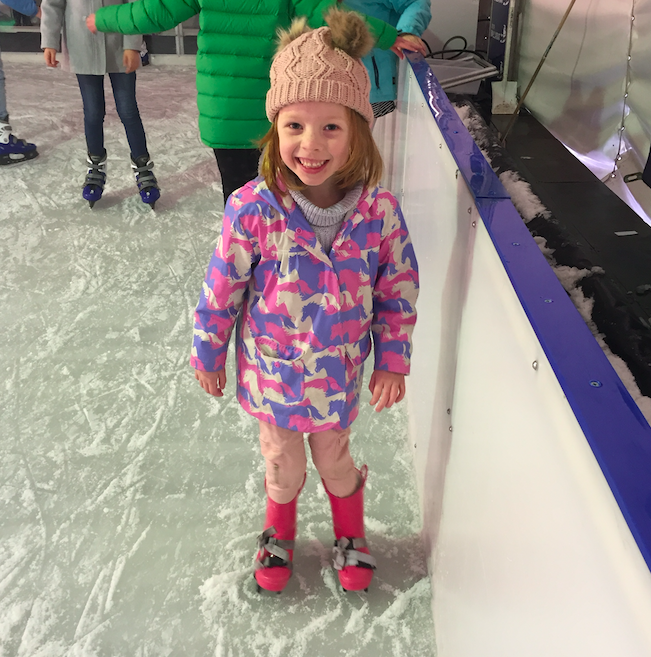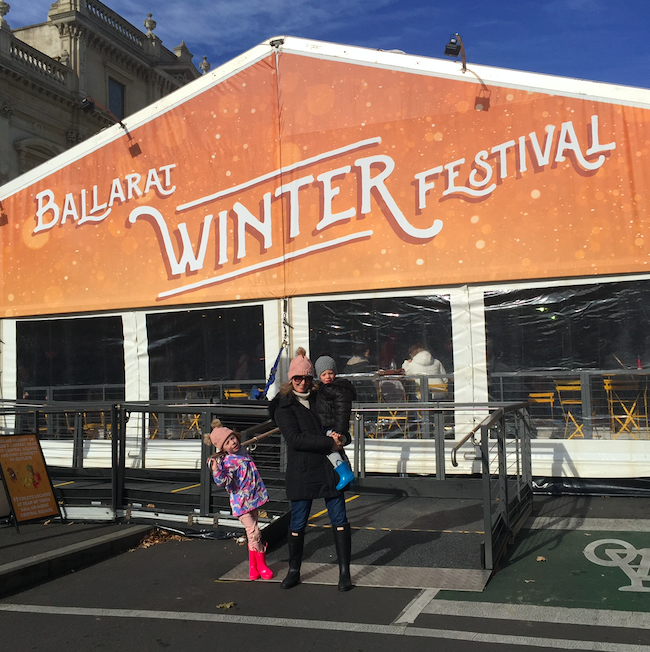 Next was a stop at the Winter Forest. Another dazzling tunnel of lights that the kids adored!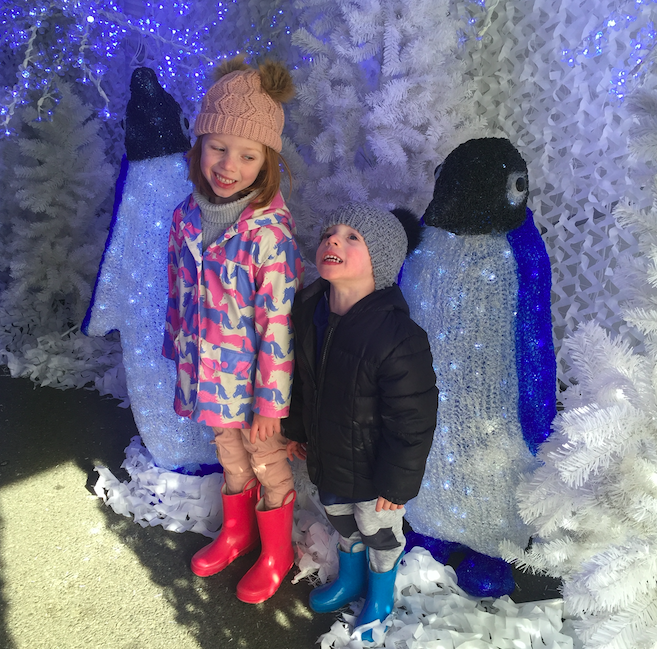 My Tips: Prepurchase your tickets here!
Stop 5: Ballarat Wildlife Park
This wildlife park was the most surprising part of our trip. I've been to a few zoos in my time, but honestly, this one is up there with the best. Featuring Australian Wildlife, this wildlife park is just beautiful. Kangaroos and Emus roam freely and children are encouraged to feed and pat them with care. Dingos, reptiles, Koalas, penguins, Tassie devils just to name a few. Nestled on a sprawling estate, the unique feature of being so close to the animals captivated my children. A treat was being able to toast marshmallows by the fire. I honestly was so surprised and would tell any family to make sure that they stop by whilst in Ballarat!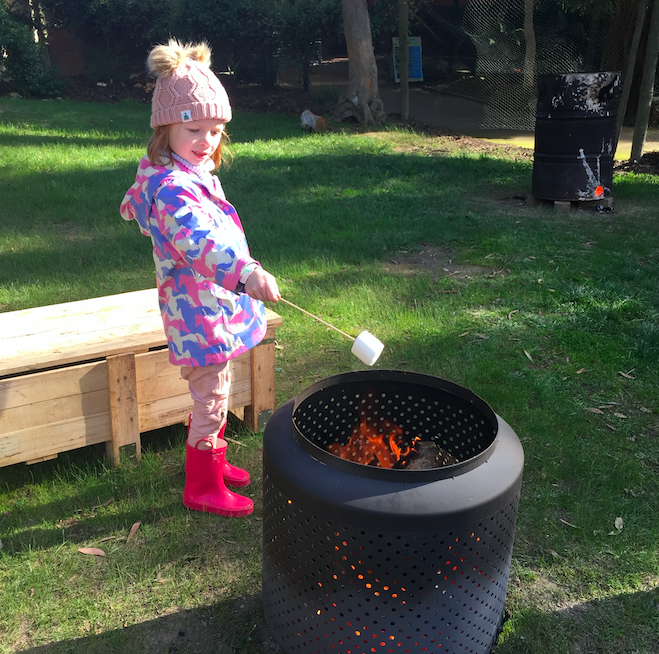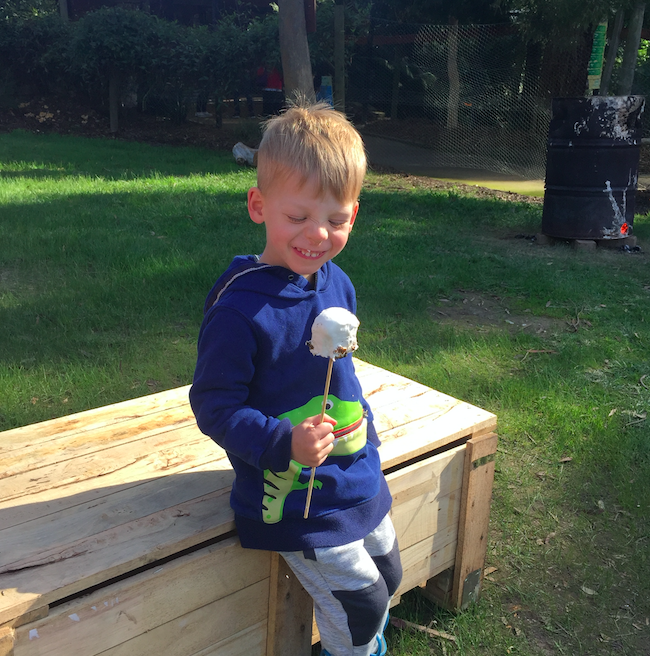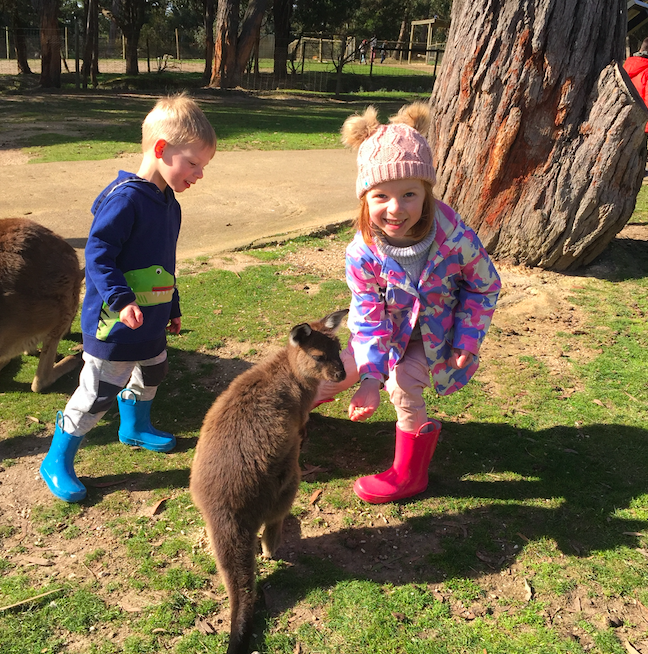 My Tip: Allow a couple of hours to explore as it is AMAZING!
Stop 6: Kitteltys Cafe
We finished our trip with a visit to this gorgeous cafe in the centre of town, right out front of the Ballarat Gallery. Welcoming us with love and warmth we feasted on scones, vegetable tarts and milkshakes. This beautiful cafe is clearly a local favourite and is adorned with unique crockery, old fashioned spoons and gorgeous table ware. With loads of local produce for sale, it was the perfect way to round out our trip!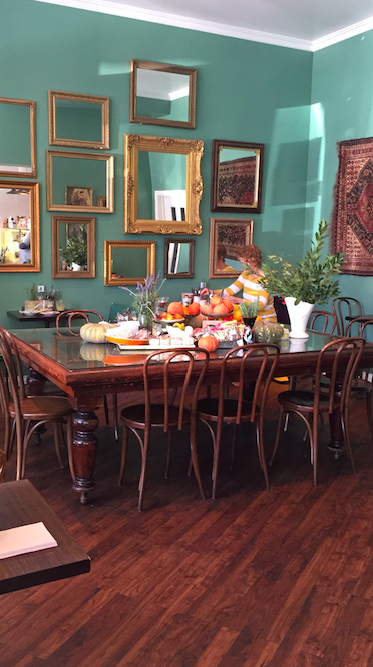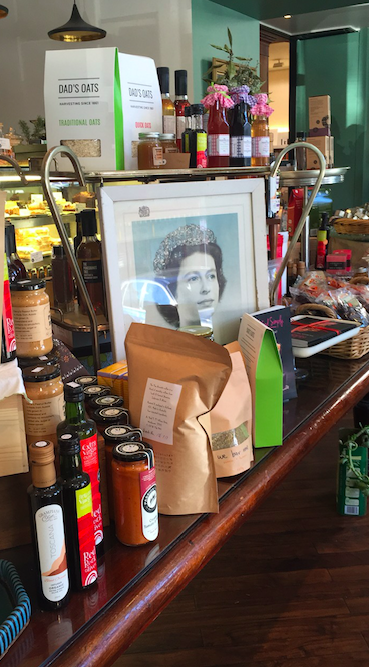 Honestly, there is nothing better than escaping the city for a weekend, and you will be blown away by the sheer variety of things to do in Ballarat. Experience their Winter Festival from July 1-3! For more information, visit their Tourism Information Site here!