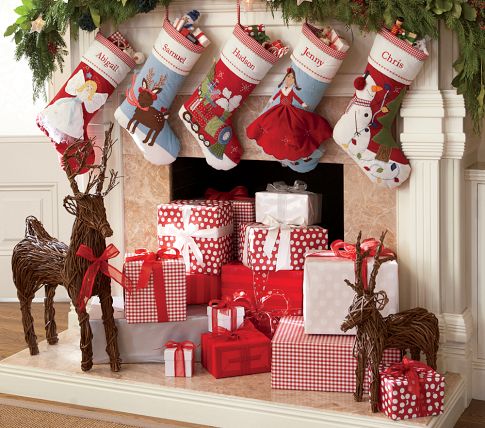 Friday Finds: Pottery Barn Kids Christmas
Friday Finds: Pottery Barn Kids Christmas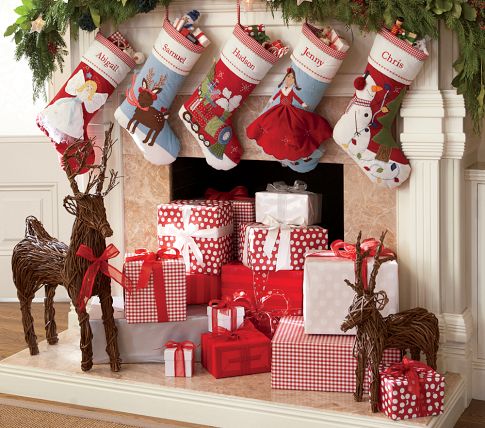 Pottery Barn Kids is the American Icon of kids' homewares. Many Mums around Australia squealed with glee (this Mum included), when Babyology shared the great news that they were coming to Australia. Their first store will be in Sydney in 2013, and hopefully they will migrate south after this, and set up shop in Melbourne. However, even though we Melbournites cannot quite share in the joy of shopping at this fabulous store quite yet, we can benefit from shopping online and having our fabulous finds shipped to our door. Pottery Barn Kids have finally offered shipping to international destinations, and this little Mum is pretty happy about that.
For almost a year now, I have been dreaming of a Summer Christmas, decorated with these beautiful Pottery Barn Kids Christmas Stockings. For Ella's first Christmas, I wanted to continue a Sherlock tradition, with personalised Christmas Stockings, hanging from our mantel. I have scoured through the web to find beautifully made Christmas Stockings that could be delivered Down Under, but have always been disappointed with the variety available. I had always come back to the beautifully personalised stockings available through Pottery Barn, and have found myself so disappointed that they did not offer international shipping…until now.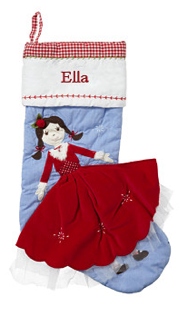 This week, my prayers were answered as I not only purchased four gorgeous stockings (for Ella, myself, Daniel and our dog, Lloyd), but were equally excited to find that they were on sale, and shipping was 50% off. For any Mums and Dads out there who want to decorate your house with gorgeous stockings that will last a life time, I can only say….go to the Pottery Barn Kids site. There are gorgeous styles to choose from, all with the ability to be personally monogrammed in a range of colours and fonts.
I can only say that I'll be waiting with baited breath for my delivery to arrive. I cannot wait to hang those stockings on our freshly painted mantel, and fill them with gorgeous gifts for Christmas Morning. These gorgeous stockings will be hung each year with love, just as my Mum hangs them each year, to this day. They are a gorgeous way to decorate your home, whether you have a 'white' Christmas, or a hot and sunny one, like we do Down Under.
To visit the Pottery Barn Kids site, click here.

*Images are linked to their original source