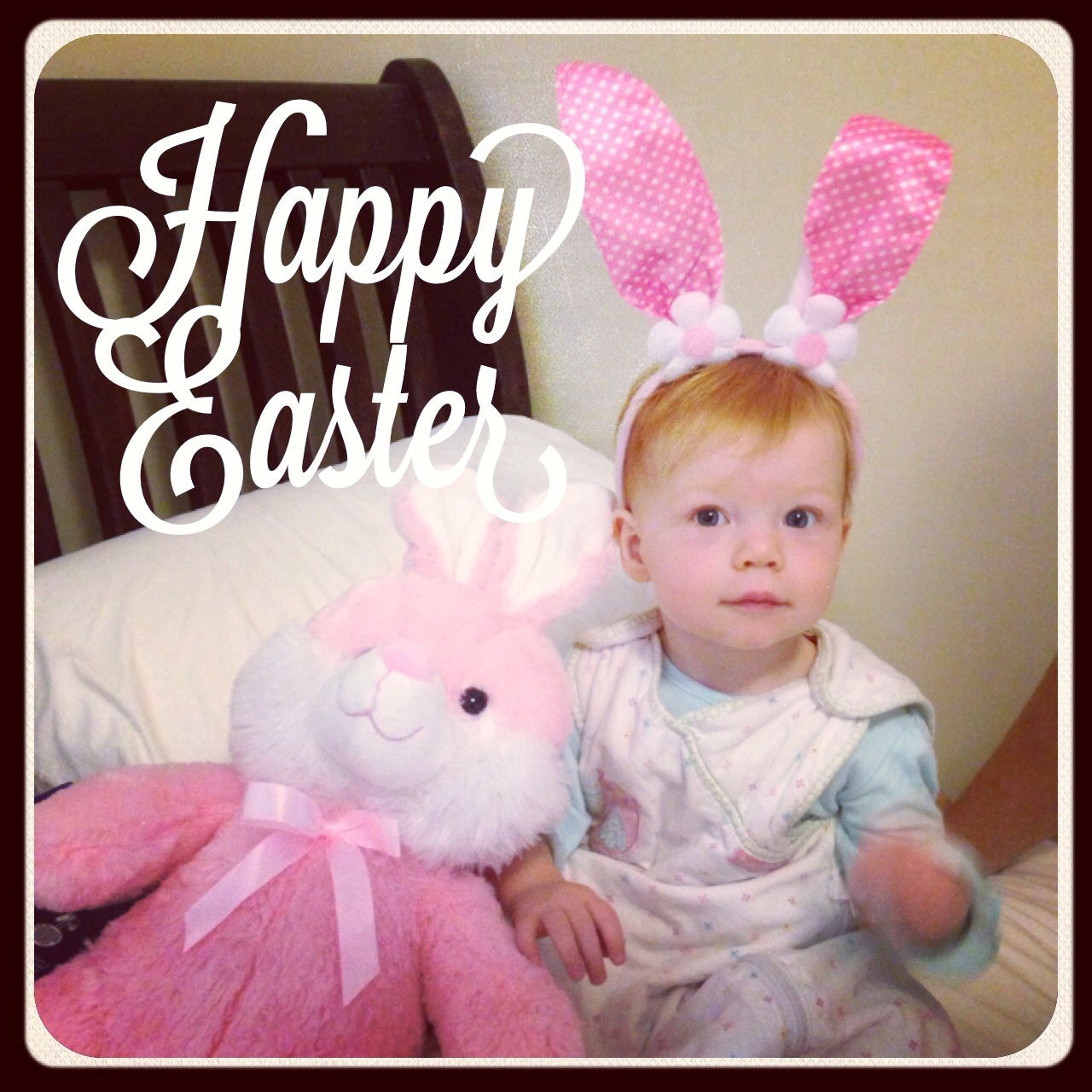 Eggs-ellent Easter!
Eggs-ellent Easter!
This year, our Easter was pretty low key, but really special. Dan, myself and Ella headed off to the beach for the long weekend, just the three of us (and good old Lloyd of course!). It was a lovely few days spent, mostly inside, due to the rain and break in our fabulous Indian Summer we have been experiencing in Melbourne. It was a lovely chance to relax and enjoy spending time together..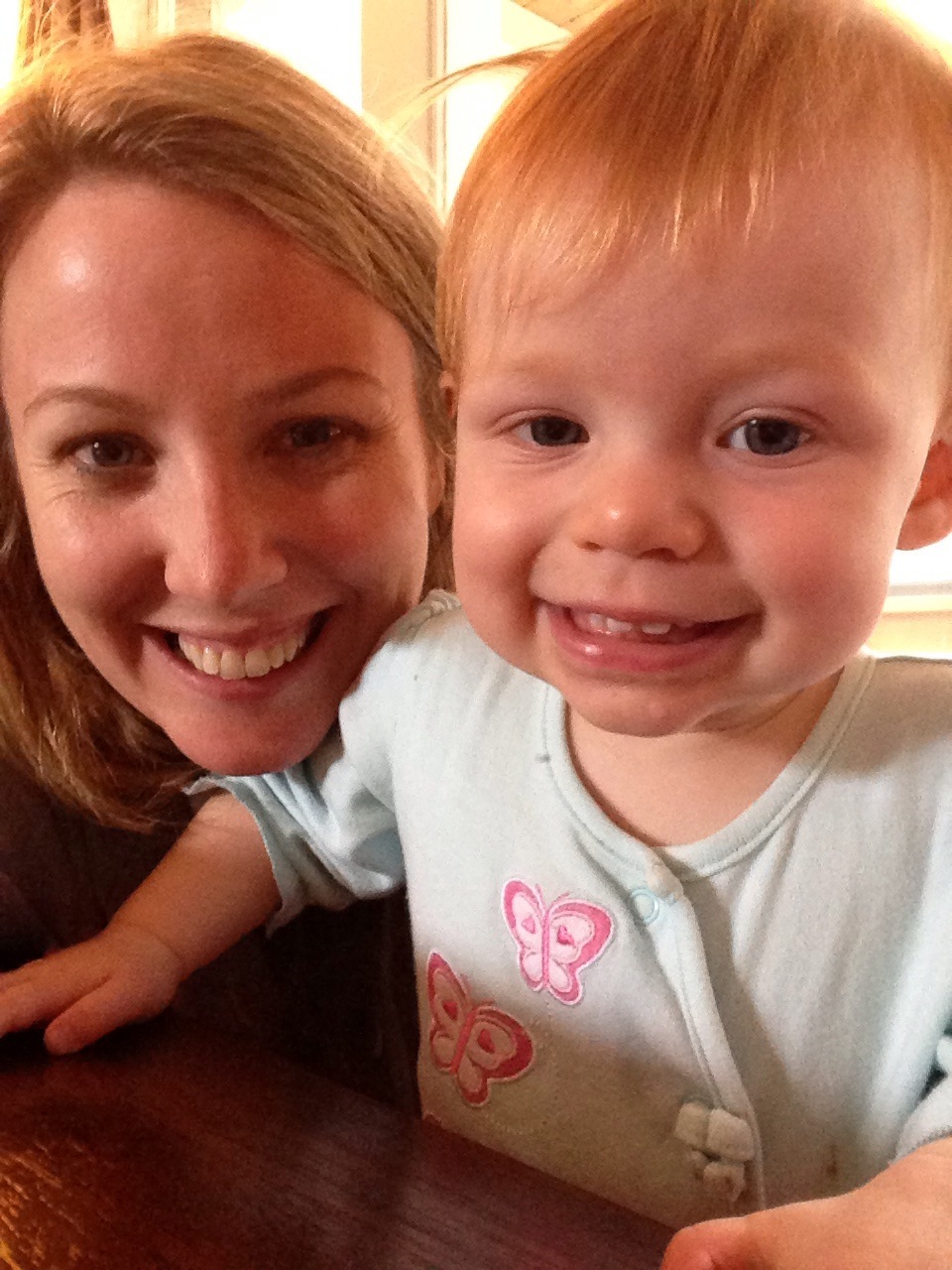 Ella woke to Chocolate, chocolate and more chocolate. Her first experience of eating chocolate first thing in the day made her eyes light up. It won't be happening again for a while, so I hope that she savours every last morsel! 🙂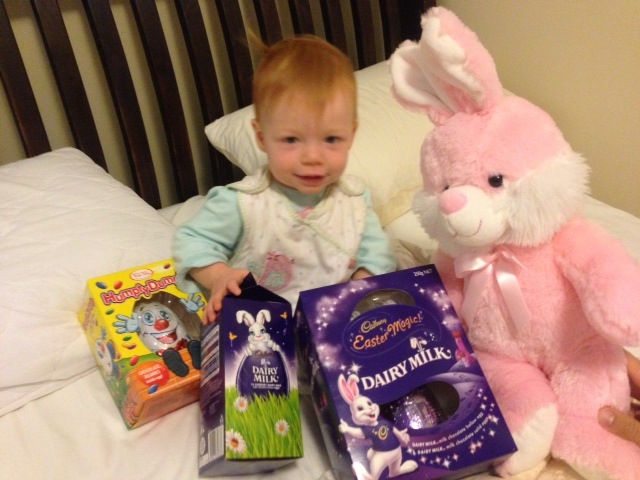 This time last year, Ella was only six weeks old, and it was the first time that she had been away from home. Last Easter, her Buba (Grandmother) gave her a gorgeous 'My First Easter' Bunny.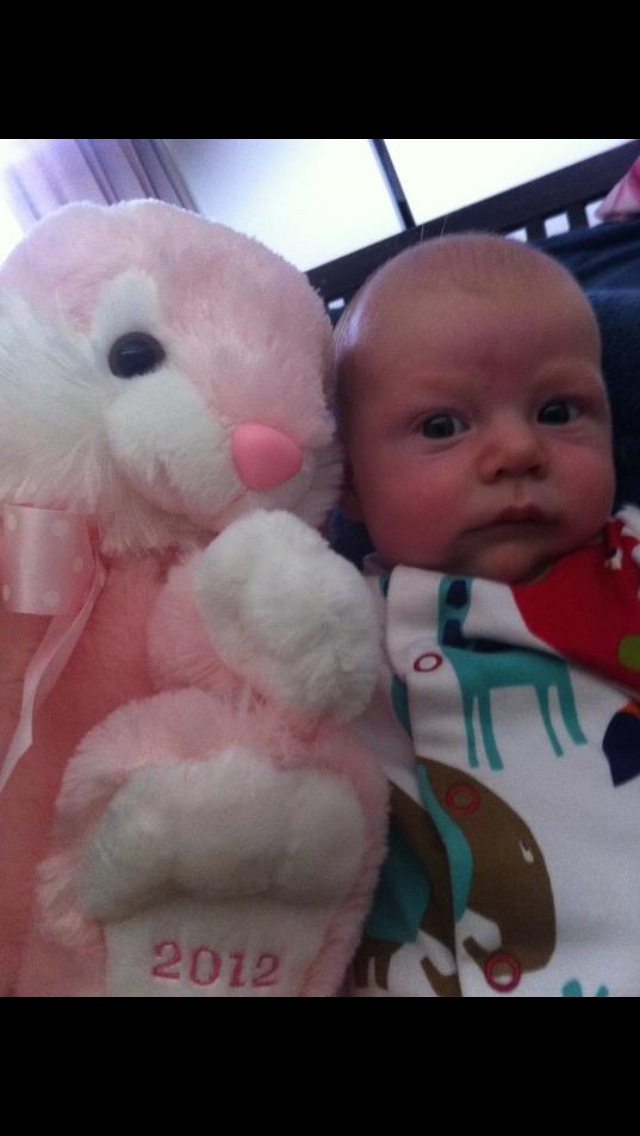 This bunny was almost bigger than her at the time. A year later, she dwarfs the bunny and is almost unrecognisable compared to the old photo. It's amazing to see how she has grown so much. Amazing to think about how much we have grown too….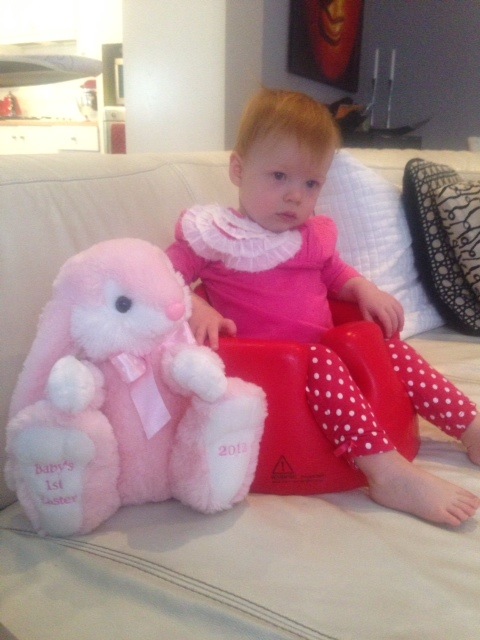 Of course, she had to have a gorgeous Easter outfit to wear! Easter bonnets may have gone out of fashion years ago…but her Daddy found this very cute beanie to suffice…
Last year was a year of firsts. First tooth, first meal, first Christmas and first Birthday. This year, we get to revisit all of the magical events that make life special. Thankfully though, we are doing it with a little more sleep than this time last year!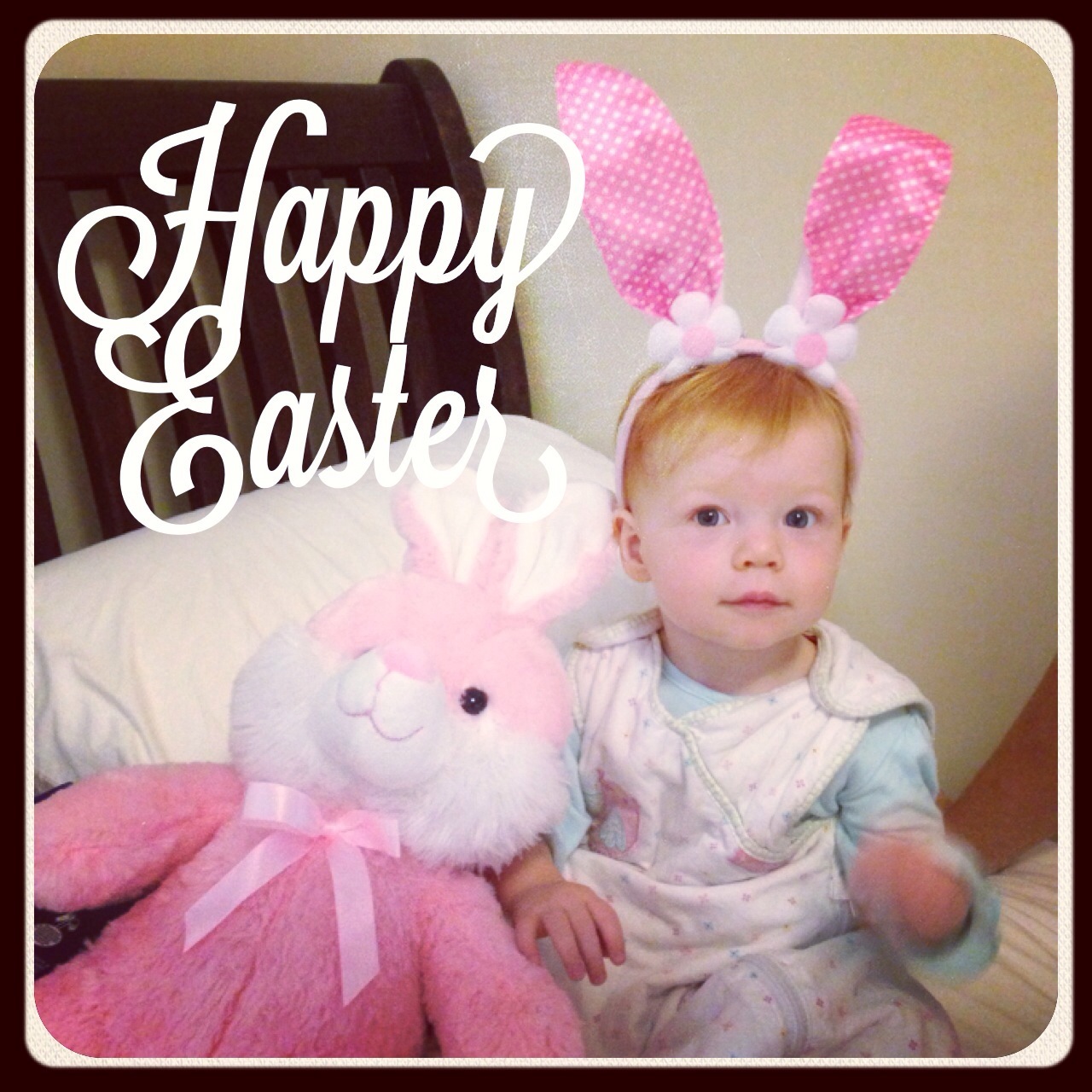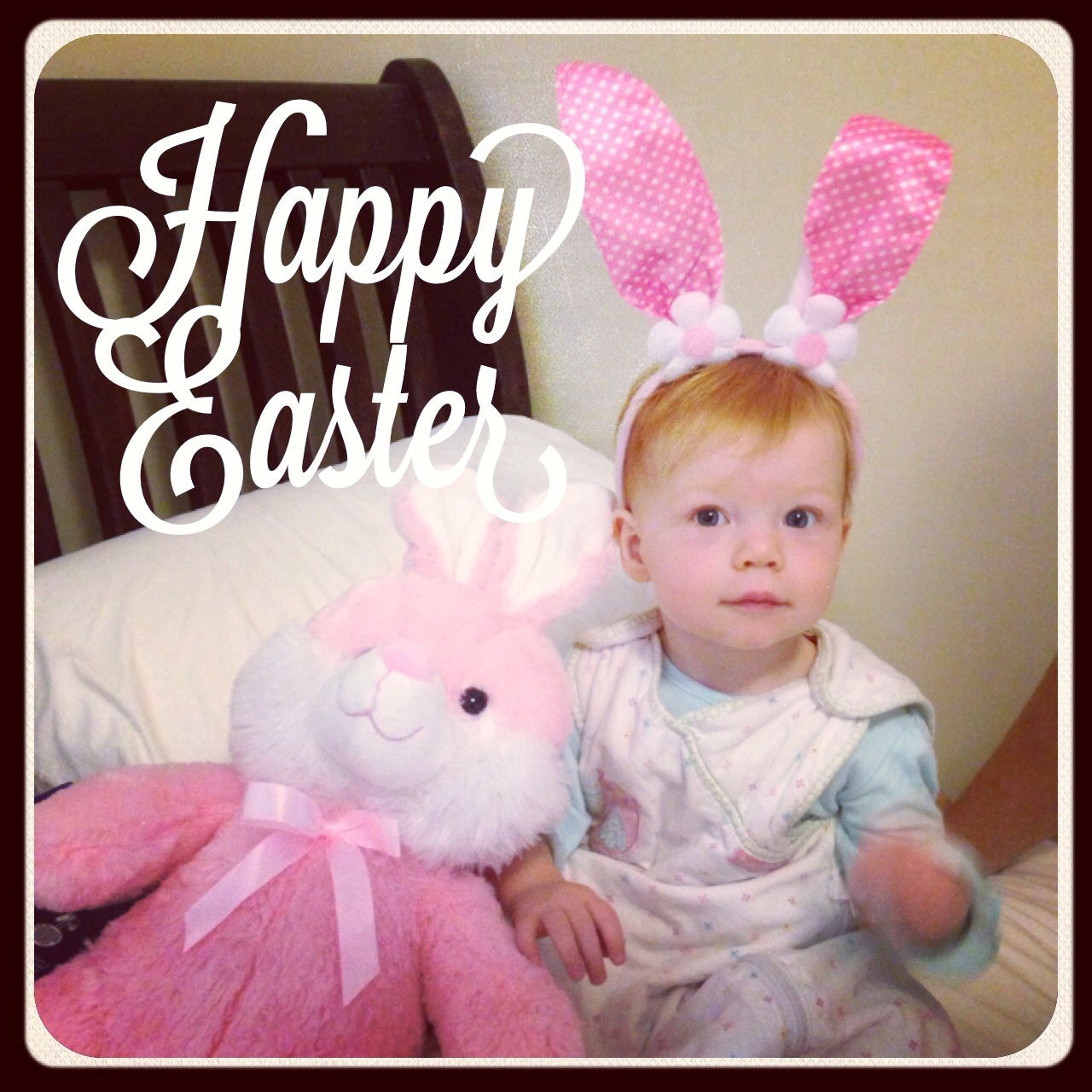 We hope everyone had a fabulous Easter!