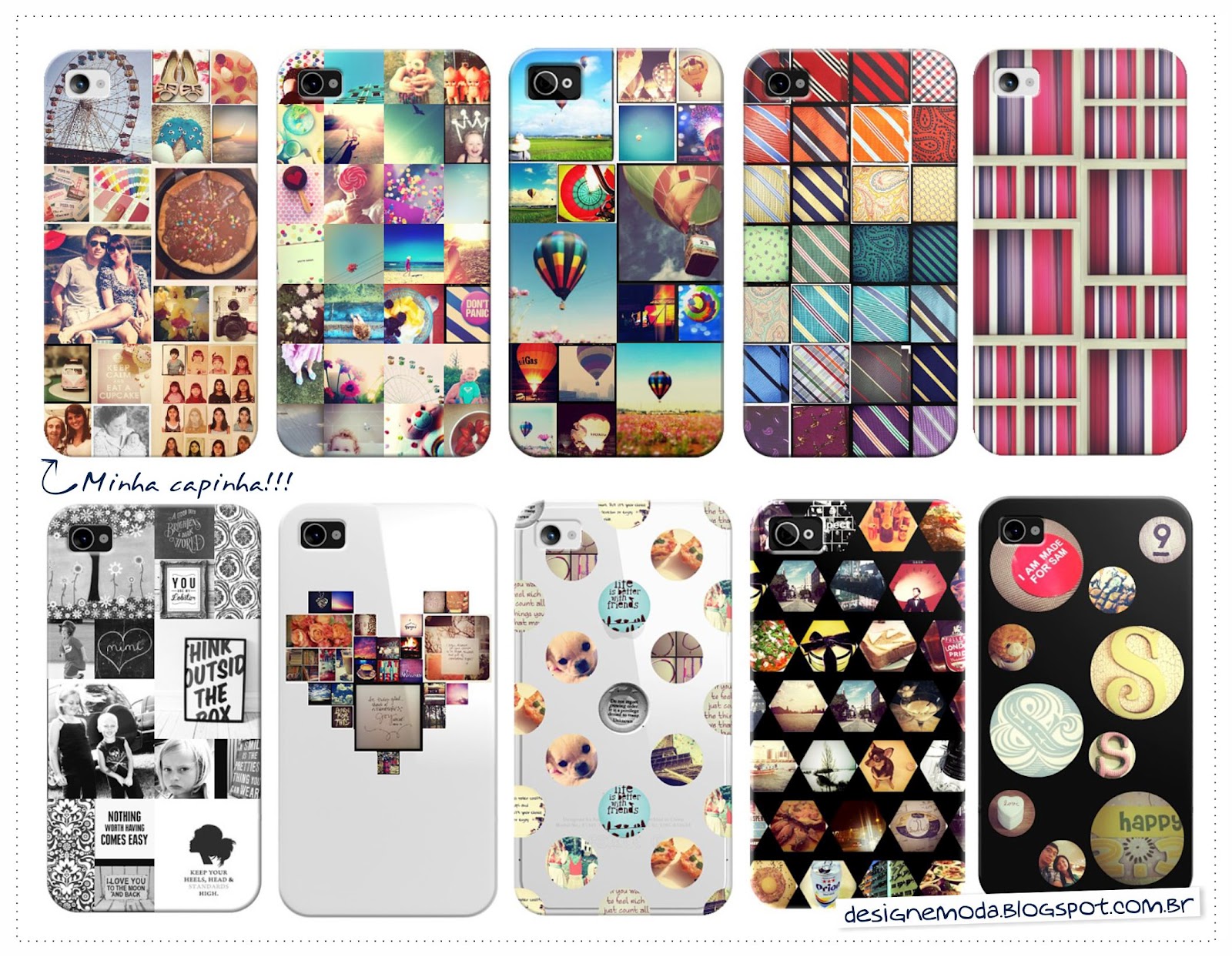 Friday Finds: Casetagram
Friday Finds: Casetagram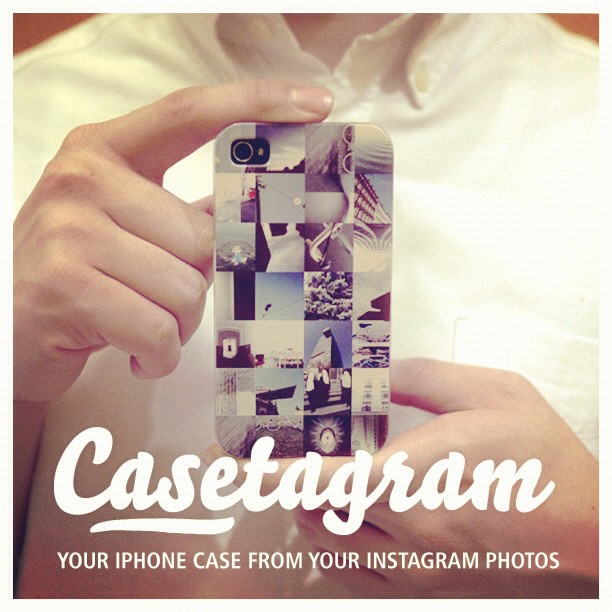 Last year, I was getting out of the car, baby in tow, hand bag and nappy bag lugged over my shoulder when my iPhone fell out of my pocket and smashed all over the ground. I was not a happy camper. I knew that I should have had a proper case for my phone, but had just put it to the bottom of my never ending 'to do' list. After upgrading my phone I invested in a case straight away, and it has proven to be a worthwhile investment by protecting my phone from a number of subsequent falls and general beating around by one small but very active baby. Whilst my phone has withstood a great deal of 'general use', it is time to get a new case. I've been looking around at various options and was recently showed this amazing new product that allows you to create your own personalised case. Cue 'Casetagram'.
This fabulous product allows you to create almost any type of case you like. It includes a variety of themes and templates and draws upon photos from your own Instagram or Facebook library. By downloading their app, you can play till your heart's content. Not only this, but you can create covers for your iphone or android device, and iPad! From $39.95, you can have your own family protect your precious phone!
These screen shots below show the fun I've had creating my own case….
Choose your device and case template…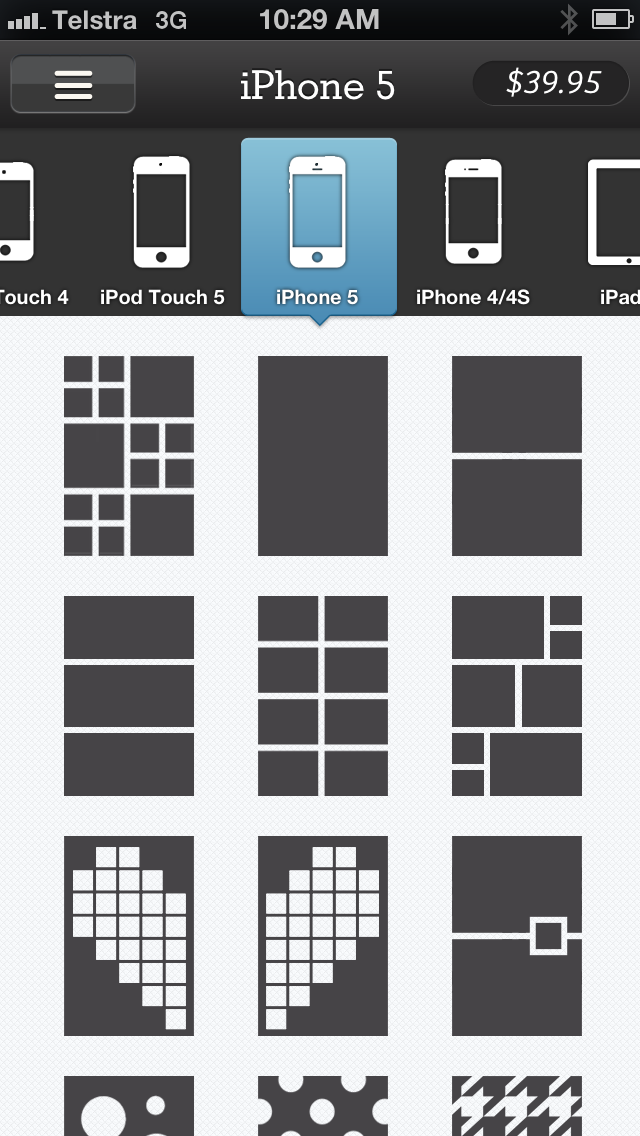 Add your photos…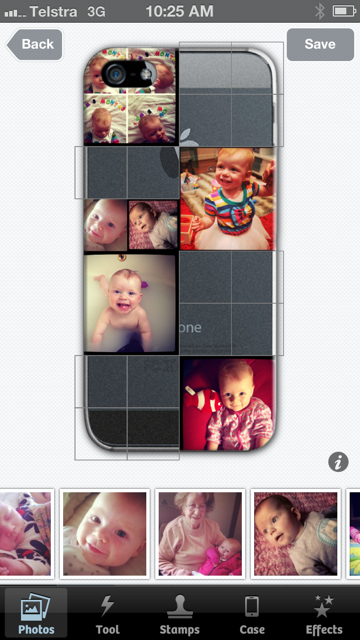 Put it all together…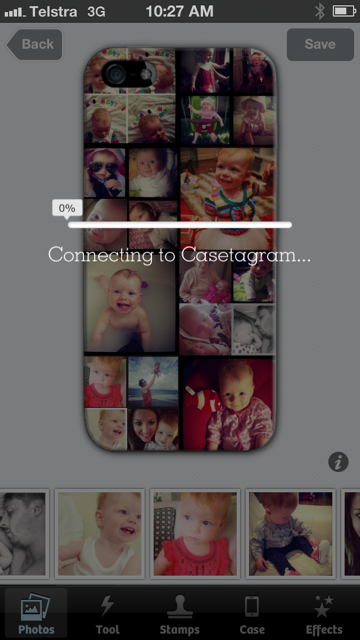 Save and share your design!!!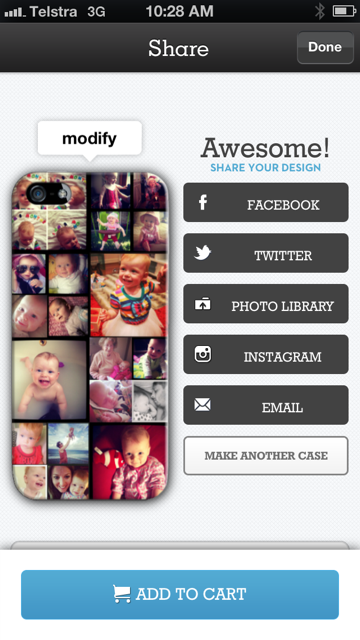 I love, love this idea. Can't wait for it to arrive in the mail. For more information about Casetagram, click here.