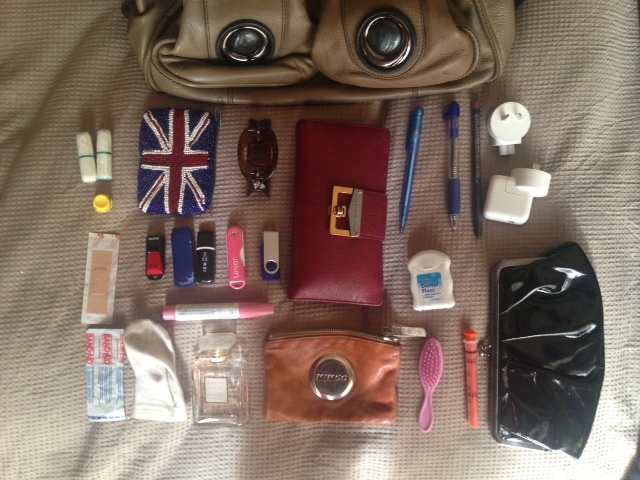 What does my handbag say about me?
What does my handbag say about me?
I was recently reading this article on Mamamia about the most useless things women find inside their handbags. There has also been a lot of talk lately about how the contents of one's handbag can reveal a great deal about a person. Are you prepared for everything, or do you fly by the seat of your pants? Furthermore, it's not only the contents of the handbag, but the way in which one organises it. Compartments or chaos? Lauren Conrad recently posted a description of the contents of her handbag….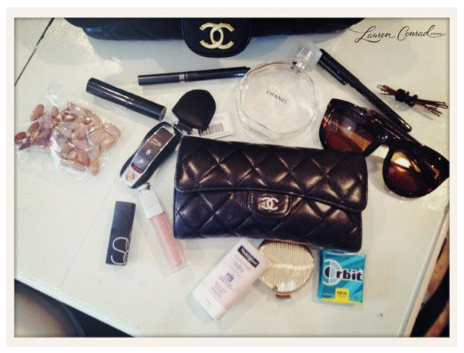 She described that the contents of her handbag reveals that she is a 'beauty loving health nut'. As I was reading I thought that this was another gimmick, until I thought about the contents of my own. Then it hit me…my handbag IS a window into my life, and I'm not sure if I'm happy or embarrassed?
Here is what I have found inside my handbag on a regular Thursday afternoon…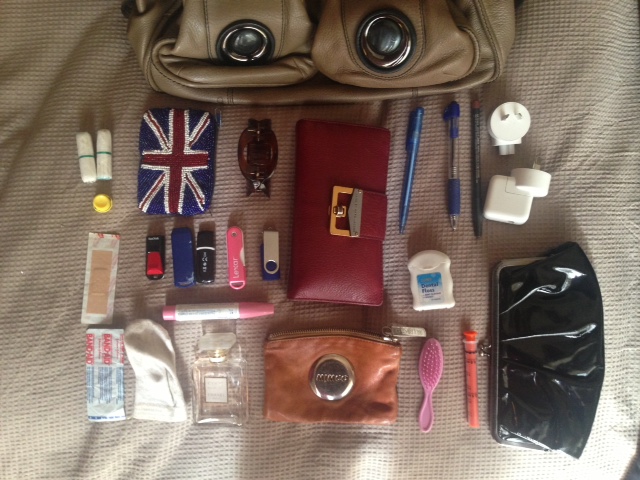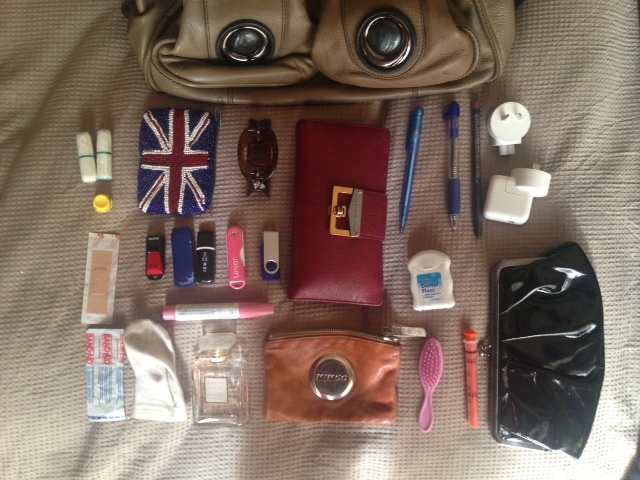 My wallet
A black clutch
A sequinned british pouch (that I bought from London over ten years ago!)
A Mimco pouch (nothing in it)
Perfume
Band aids
Two iPhone / iPad chargers (without the chords)
Two pens
A lip liner
Tampons
A hair clip
Five USBS (FIVE!)
A manicare nail pen
A toy brush
Neurofen dispenser (for Ella)
Tooth floss
and finally…one baby sock and one baby food cap
Upon reflecting on this contents, I'm a little perplexed as to how many of these items have stayed in this bag for a while. Needless to say, being a relatively new Mum, I'm not very surprised. If I had to describe how the contents of my bag reflects my life, I would use the words; random and chaotic. Random because of the fact that there are bits and pieces, some of which do not have all of their parts. Chaotic because there is no real order, there is bits of everything. Often as a working Mum, I feel a bit like this. I'm trying to get from one place to another and grabbing everything that I might need, without actually getting anything that I really need. There is a lip pencil, but no lip gloss. There is an iPhone charger socket, but no chord. What is with the five USB's, one baby sock, and where are the baby wipes????
I've often driven off to work with baby in tow and get half way up the freeway only to remember that I have forgotten her lunch box, or socks. My husband recently rang me and asked if I still had the pram in the boot. It's all a bit hard sometimes to get everything in sync and in working order. By peeking into my handbag, I guess you could predict that it's owner is trying to ensure that she has everything she needs, but struggles to get everything in the right working order. Oh well, maybe it's just an excuse to buy a new handbag? Maybe a Chanel like Lauren Conrad? In my dreams!