Win a pair of Walnut kids shoes!
Win a pair of Walnut kids shoes!
If you have been reading my blog of late, you will know that I'm a huge fan of Walnut shoes. Designed in Melbourne, they sell super stylish, comfortable and practical shoes for kids. They even make gorgeous shoes for gorgeous Mums. What's best about their kids shoes are the fact that they are sturdy and stay on!!! Walnut shoes was created to supply Aussie families with an alternative to the expensive European brands that grace our shelves. They are currently stocked at David Jones and other stylish stockists around Australia.
I recently braved the cold, and waited in a rather long line of equally 'walnut obsessed' Mummies to attend their warehouse sale in Melbourne. With kids shoes @ $10 a pop…you couldn't go wrong! They normally retail for $29.95. I had to restrain myself to only purchasing four pairs, but there were loads of Mums who walked out with entire bags full! I even stocked up in bigger sizes for the future…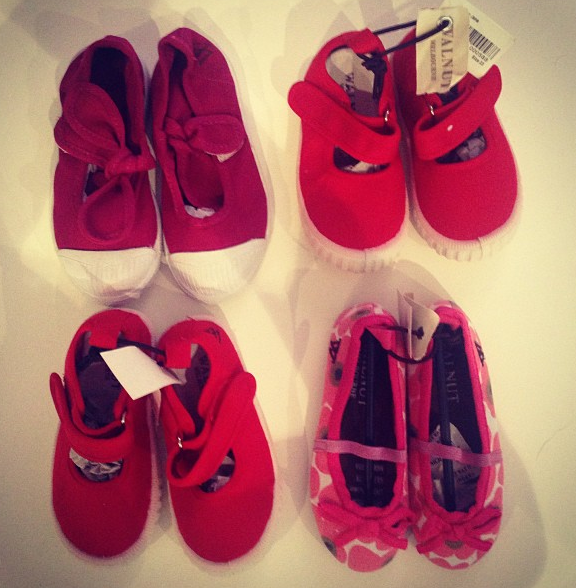 Well after speaking with this fantastic team of women, and sharing my love of their shoes with you via this blog, the girls @ Walnut have generously offered one of our readers the chance to win your own pair of Walnut shoes for your little one! At Happy Ella After, we love supporting local businesses. As a fellow Melbournite, its great to be able to promote a company that creates great products for kids, and supports the local economy. You will have the chance to choose one pair of your favourite Walnut treads from the following styles (each image is linked to the Walnut website):
Canvas Charlie Cruise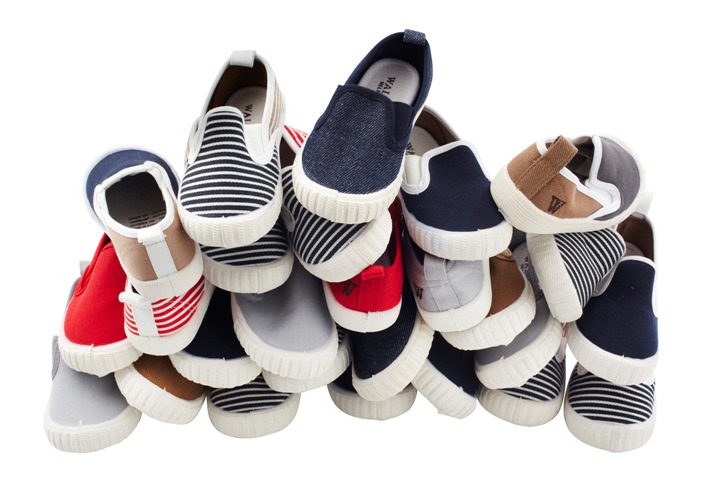 Ben Velcro (boys)
Mary Jane (girls)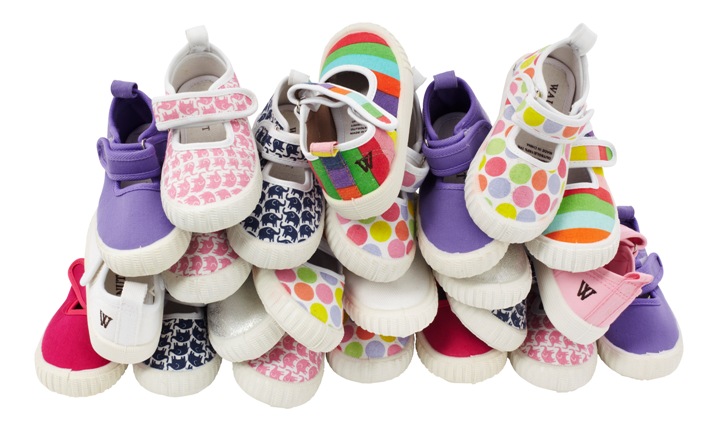 Tom tennis (unisex)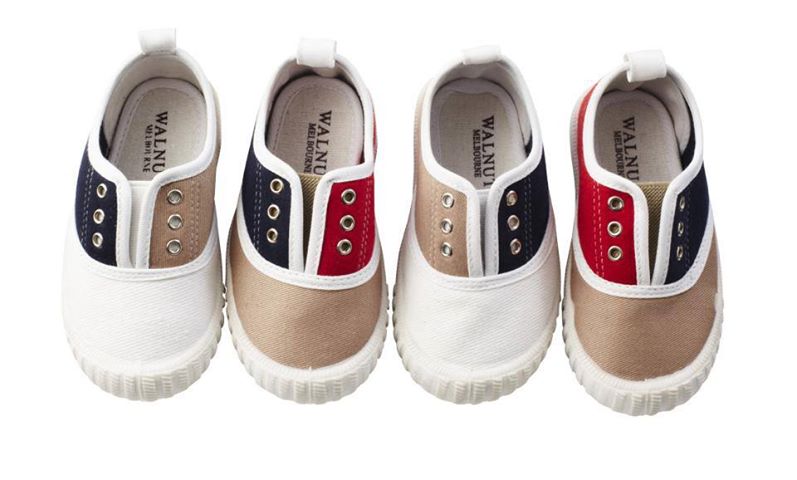 What a fabulous giveaway! Ella has ten pairs of these fantastic shoes. You will love them so much and so will your little one!
This time, there are a few ways to enter this competition. All entrants must use the link below to enter. Entrants can earn points for each different type of entry they make via the link. This includes:
Liking the Happy Ella After Facebook Page
Liking the Walnut Melbourne Facebook Page
Making a comment underneath this post. All you need to do is tell us about your favourite Walnut style! If you choose to do this, you need to ensure that you both post your comment on this page, and then tick you have done this via the link below.
Tweet about the Giveaway by including: 'Win a pair of Walnut Shoes with Happy Ella After's Giveaway! My favourite pair is….' and insert your favourite pair in the comment
You can choose one form of entry, or you can do all of them! The more you do, the more chances you have of winning! Once again, any existing 'likers' of either FB page can enter. You just need to follow the link.
This competition will be open from 12am on Monday 29th July and will close on Wednesday 7th August at 12am AEST. A winner will be announced on Wednesday 7th August. Please note that this competition is open to Australian Residents only.
To enter this comp, please visit the link below. All entrants agree to the T&C's listed on the link.
WALNUT SHOE COMPETITION – ENTER HERE
Good Luck!!!