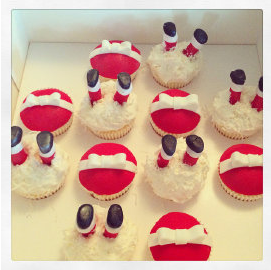 Friday Find: Christmas @ Cupcake Occasion
Friday Find: Christmas @ Cupcake Occasion
This week's Friday Find is short and sweet. Very sweet. I was chatting with some great friends in my Mothers' Group this week about what we were giving our kids' daycare teachers for a Christmas Gift. With the benefit of being a teacher myself, I could tell them that we really do appreciate anything. It might sound cliché, but the thought really does make us smile. That said, Ella has quite a few teachers coming in and out of her room, and I wanted to make sure that we thanked them all. So I decided to this year, enlist the help of Jodie from Cupcake Occasion. Cupcake Occasion began as her passion and has now grown into a business that is high in demand. Cupcakes of every flavour that are decorated in any way you can imagine. Her Christmas range is just gorgeous and perfect for a group of people, or staff to share.
I've decided to give Ella's Day Care teachers the 'Joy' box below. Gorgeous cupcakes that are almost too cute to eat! 25 mini cupcakes @ $65.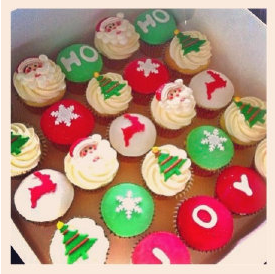 I also love these gorgeous Santa cupcakes – 12 regular @ $65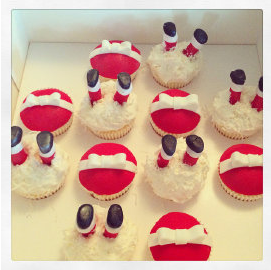 Or Chrissie Cookies may be your thing? 6 for $20 or 12 for $40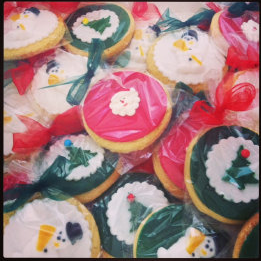 or finally, you can't go past this awesome Gingerbread House – $70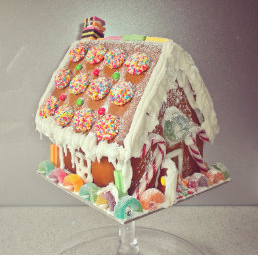 You can contact Jodie @ Cupcake Occasion here. You can also follow her gorgeous creations on Facebook here. With Christmas around the corner…get in quick!