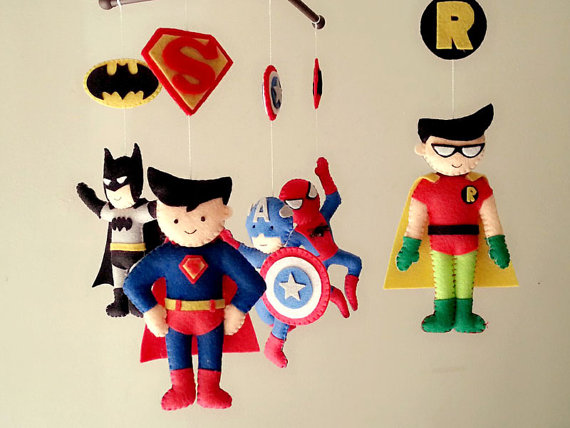 Friday Find: Superhero Felt Mobile
Friday Find: Superhero Felt Mobile
Happy Ella After followers would know that my recent Superhero love is bordering on obsession. I have loved every second of finding super cool Super Hero themed decor for Hudson's room. We are almost there, and just waiting on a few little touches to finish it off. I'm afraid however, that I won't be able to stop. Yesterday I found, what is possibly the cutest item yet. A simply beautiful, hand made felt mobile, with superheroes of your choice. My problem (apart from the obvious) is that Daniel has now banned me from buying anything else for his room. Is there a God I can pray to, to bring this mobile to me (I mean Hudson)?
There are lots of different versions on Etsy, but this one is my favourite. It is made by Felt N Joy. At $106 Aus it is a little pricey, but one can only dream! Maybe I can have a go at making it myself? (cue laughter…)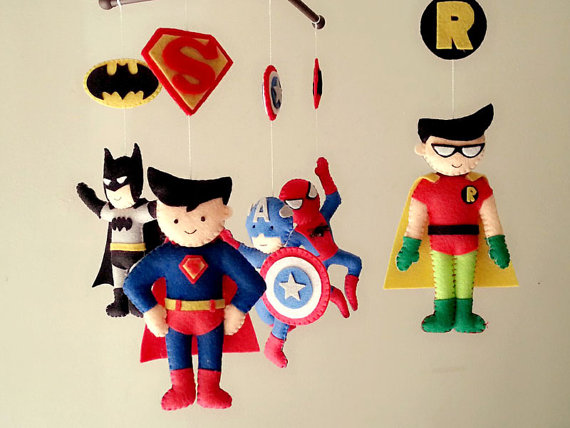 Super coolness!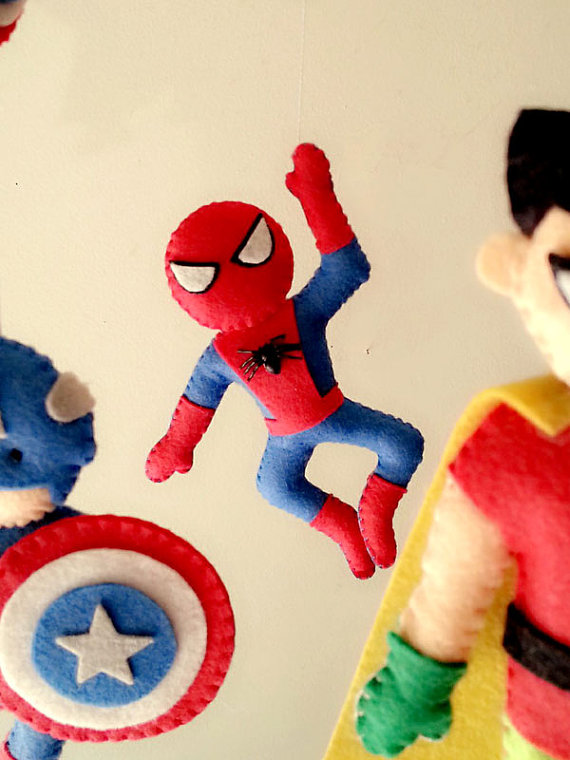 How could I not get this???? Sooo adorable!

*Images from Felt N Joy and linked to original source on Etsy.