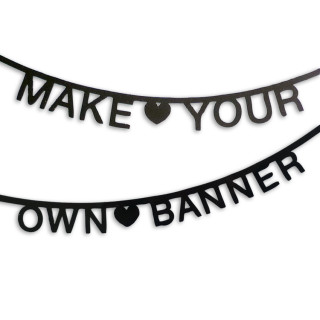 Friday Find: OMM Design DIY Banner
Friday Find: OMM Design DIY Banner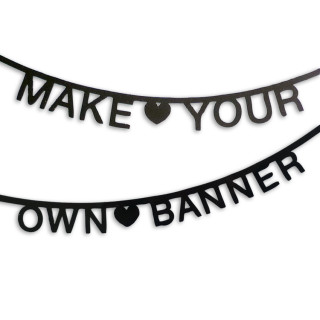 Those of you who follow Happy Ella After on Instagram will know that recently I've been going a little crazy decorating Hudson's 'Super Hero' Themed Room. There have been so many super cool things I have found, many of which are very reasonably priced. One item in particular is the OMM Design DIY Banner. An old fashioned letter banner pack, containing 122 characters, metal joiners and strings. 
It can be used for any occasion, from birthdays, to graduations, however hanging it on the wall of your child's bedroom is, I feel the most beautiful use. You can change the banner however and whenever you like. I have decided to go with a super hero theme and have hung the banner in two places…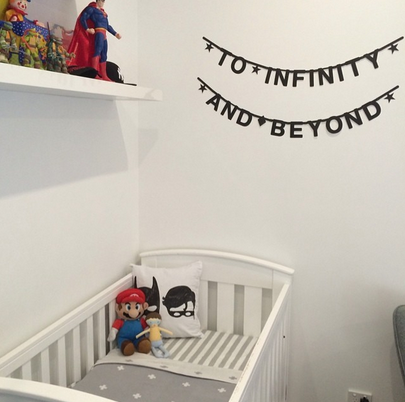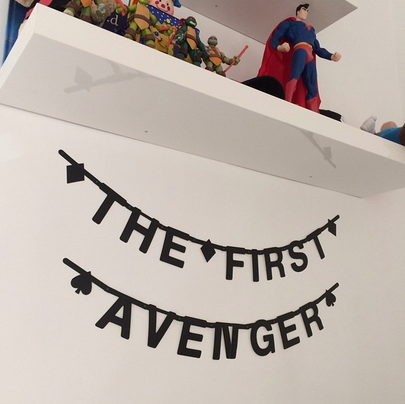 Characters and Symbols include:
AAAAA BBB CC DDD EEEEEEE FF GGG HHH IIII JJ KK LLLL MMMM NNNN OOOO PPP QQ RRRR SSSSS TTTT UUU VV WW X YY Z ÅÅ ÄÄ ÖÖ ÆÆ ØØ Ë Ï Ü ßß Œ Ç Ñ & ! ? ' '
♦︎ ♥︎ ★ ♠︎
They are currently sold out in lots of places, but you can try to purchase or pre-order them from Leo & Bella  or Lark Store. They retail for approx $18.95.

To follow more design ideas and inspiration, follow me on Instagram here.