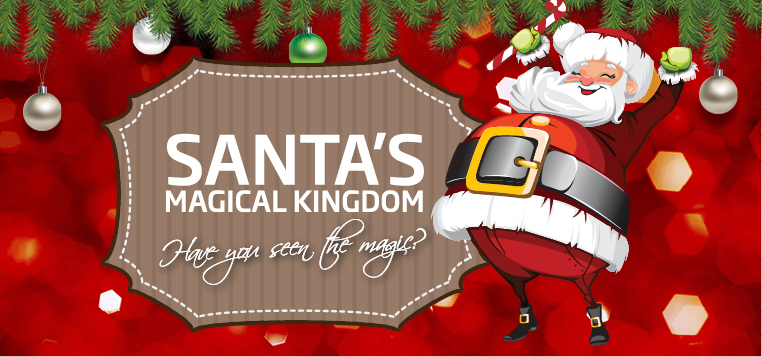 WIN a Family Pass to Santa's Magical Kingdom!
WIN a Family Pass to Santa's Magical Kingdom!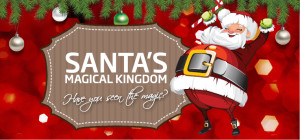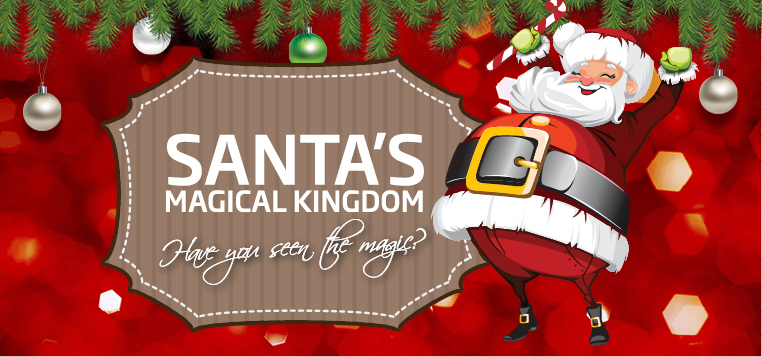 Unless you've been hiding underneath a rock somewhere, you would know that Santa's Magical Kingdom is again coming to Melbourne this November. As a lover of all things Christmas, this experience is just simply wonderful, and brings all the things you love about Christmas to under one roof. Living in the Southern Hemisphere, we spend our Christmas in the peak of summer, and one of the best experiences is the chance for your kids to experience a winter wonderland, complete with falling snow. We were lucky enough to go last year, and even though Ella was only one, she just loved it. From the rides, to the gingerbread baking, falling snow and wonderful circus show, it was just a great day out for the family.
If you haven't been along, here is a run down…
Santa's Magical Kingdom, in collaboration with Santa Claus North Pole Co-operation have signed an exclusive deal to once again bring all the magic of Christmas to Melbourne in 2014, at a new home, Caulfield Racecourse. After a bringing a successful event in 2013, visited by over 120,000 people from around Australia, Santa's Magical Kingdom will return in 2014, at a new location, Caulfield Racecourse. The new venue, will also allow Santa'sMagical Kingdom to be even bigger and better!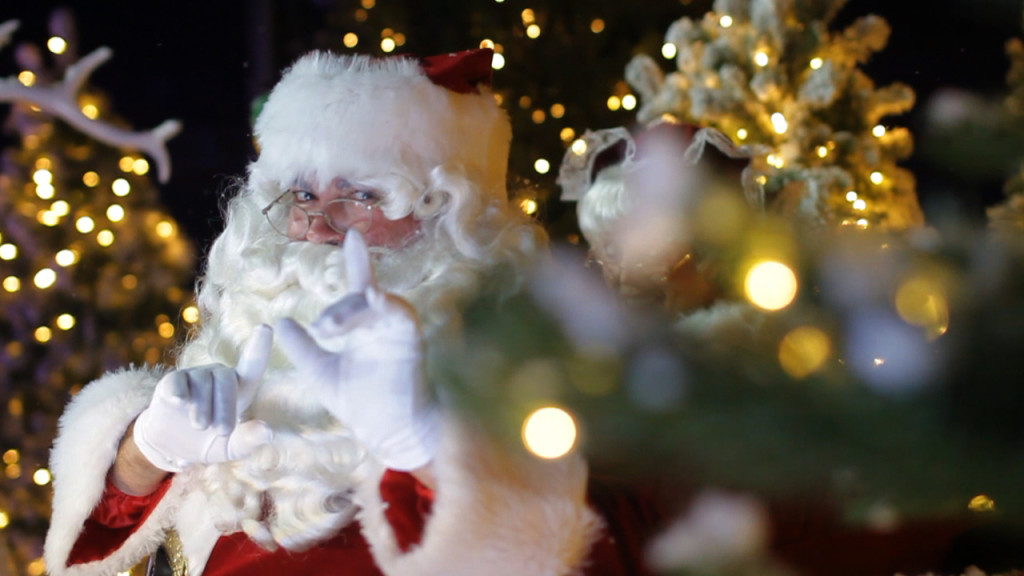 Santa's Magical Kingdom brings all the wonder and joy of a traditional Christmas. This interactive walk-through is an enchanting experience that includes everything that you love about Christmas. Get ready to be amazed as you see the magic of Christmas come to life! Santa's Magical Kingdom was announced by the Australian Event Awards as Best New Event in Victoria 2013.
Open to the public from 15 November to 23 December, Santa's Magical Kingdom will deliver a Christmas wonderland full of activities that will capture the imagination of children & parents everywhere. "We are extremely excited about bringing Santa's Magical Kingdom again toMelbourne this Christmas. It's even more exciting that we have been able to secure our new home, Caulfield Racecourse, allowing us to make the event bigger and better, as well as easily accessible to our consumers. Santa's Magical Kingdom is a magical experience, and we can't wait to share the magic in 2014", commented Keith Brown, Production Director of Santa's Magical Kingdom.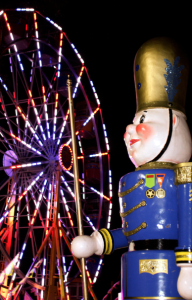 The event will include:
• A magical Christmas walk-through wonderland
• Snow Castle and Activity Land
• Meet Santa and receive a free gift!
• A spectacular brand new Christmas themed circus show
• Roving Christmas characters
• A Christmas craft area where you can decorate your own gingerbread man and decorate your own Christmas decoration
• Interactive story reading with Mrs Claus
• Gingerbread land
• Amusement Rides and laughing clowns including a carousel, Santa's Slay Ride, Ferris Wheel, Platform Ride and Australia's Largest Supper
Slide.
• Plus so much more fun for the whole family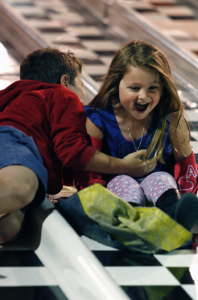 So with all the fun, I'm lucky enough to be able to give away one lucky reader a family pass (2 adults, 2 children) worth $130. It will be for the opening weekend Nov 15 / 16. This giveaway is open to Australian Residents only. To enter, please follow the instructions below. The competition will close on Monday November 9 at 6pm AEDST. A winner will be chosen at random and shared via my blog. The winner will be sent the tickets on Tuesday November 10 via express post.
GOOD LUCK and feel free to share the love with anyone who you feel may love the experience!
For more information about Santa's Magical Kindgom, visit here.