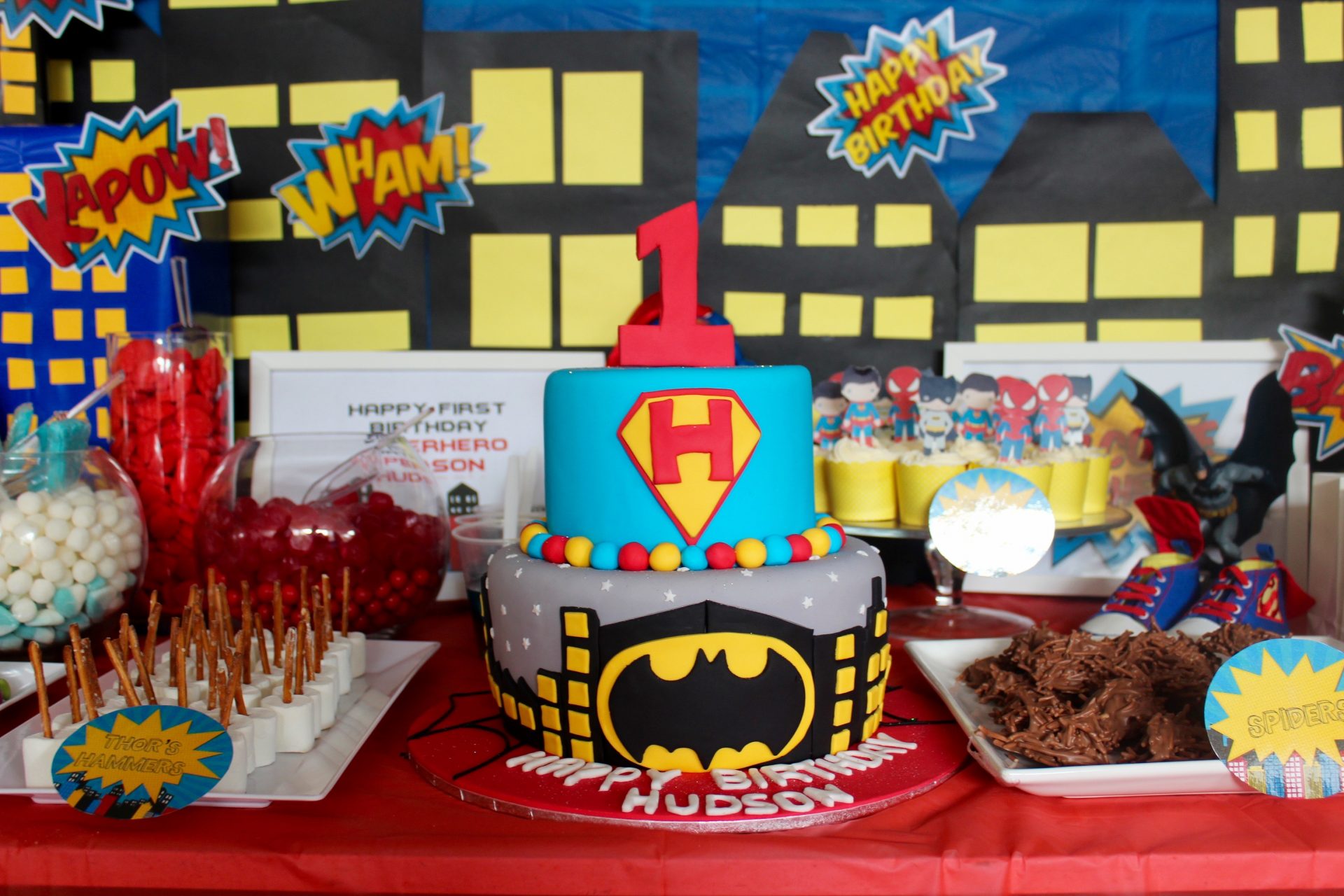 Superhero Celebration – Hudson's First Birthday
Superhero Celebration – Hudson's First Birthday
Last weekend we celebrated in Superhero Style for Hudson's 1st Birthday. For his entire first year, we were slightly obsessed with decorating his bedroom in all things Superhero, so it wasn't surprising that we decided to keep the theme going for his birthday celebration. We gathered a small group of family and friends and encouraged the kids to dress up as their favourite superheroes. It was the most beautiful sight to see little Supermen and Captain America's running around, having such fun. We decided to have the celebration at a local neighbourhood house, and an outside playground gave the toddlers a chance to run around and let off some superhero steam. Given the fact that I had just returned to work, my aim was to make the day as stress free as possible. So I started early, and turned to my trusty Etsy friends for decoration inspiration. I downloaded personalised invitations and decorations at a very affordable price (Invitation was $10, and decoration pack was $20). I then set about laminating and cutting to help create a fabulous lolly treat table in the theme colours of red, blue and yellow. Lollies and treats from my childhood, simple balloons and block colour table decor. The piece de resistance was the cake I had made by Nerida's cakes –  an amazing creation made from a photo that I sent her of a similar cake I'd seen on Pinterest. It was amazing.
Whilst Hudson is too young to really understand the importance of this day, we hope that he can look back on these photos and see the love around him on that day. Here are some of my favourite parts of the day…
My beautiful family…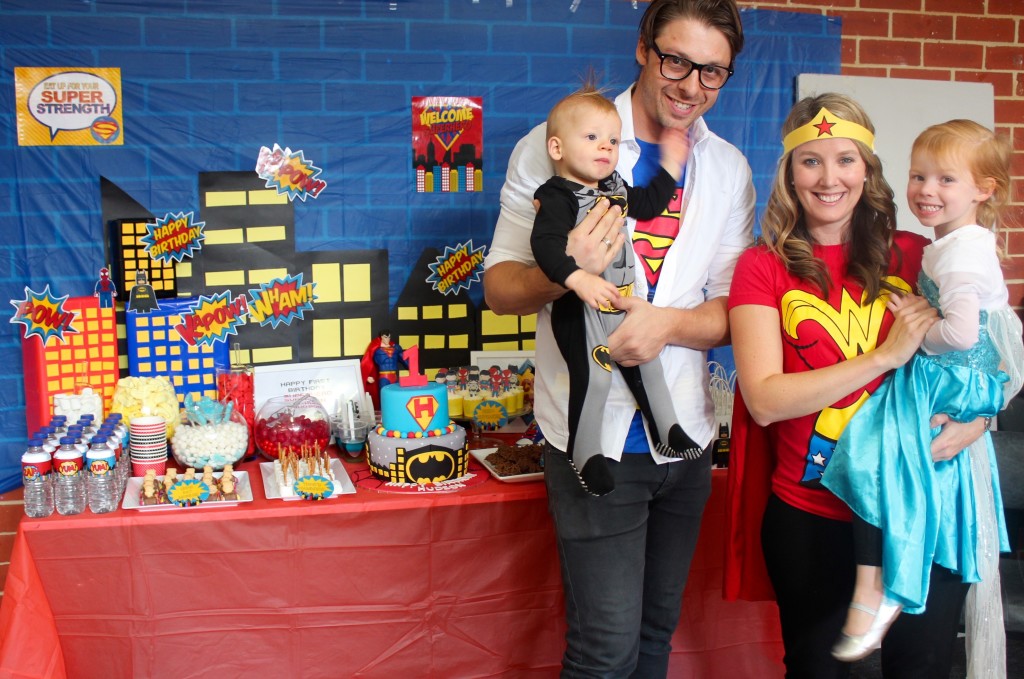 Hudson and his wonderful grandparents!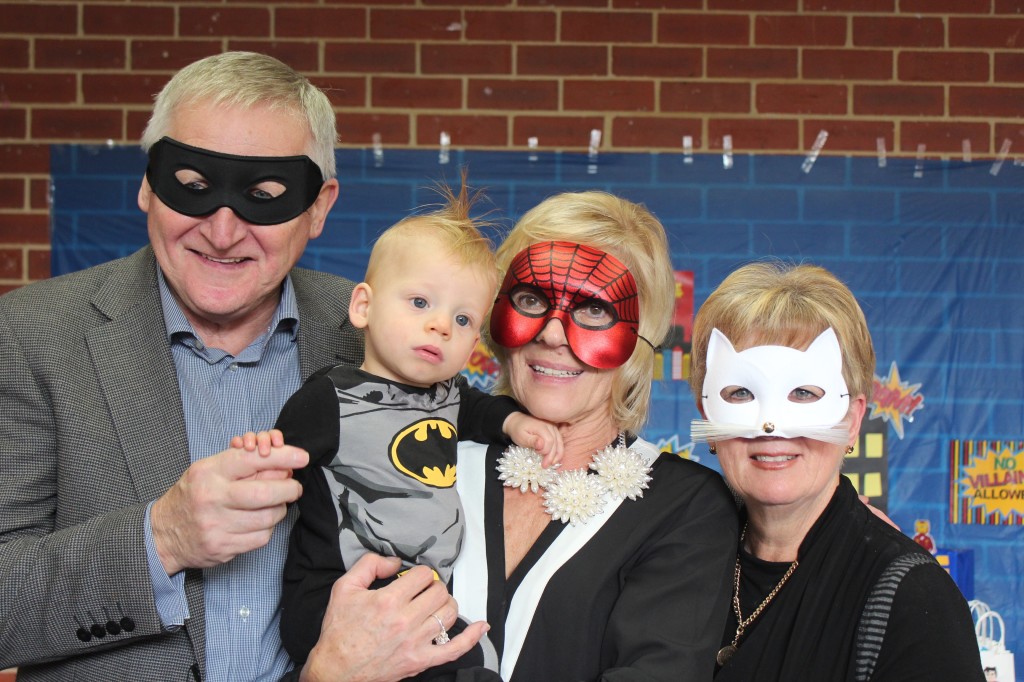 The Superhero Sweets Table….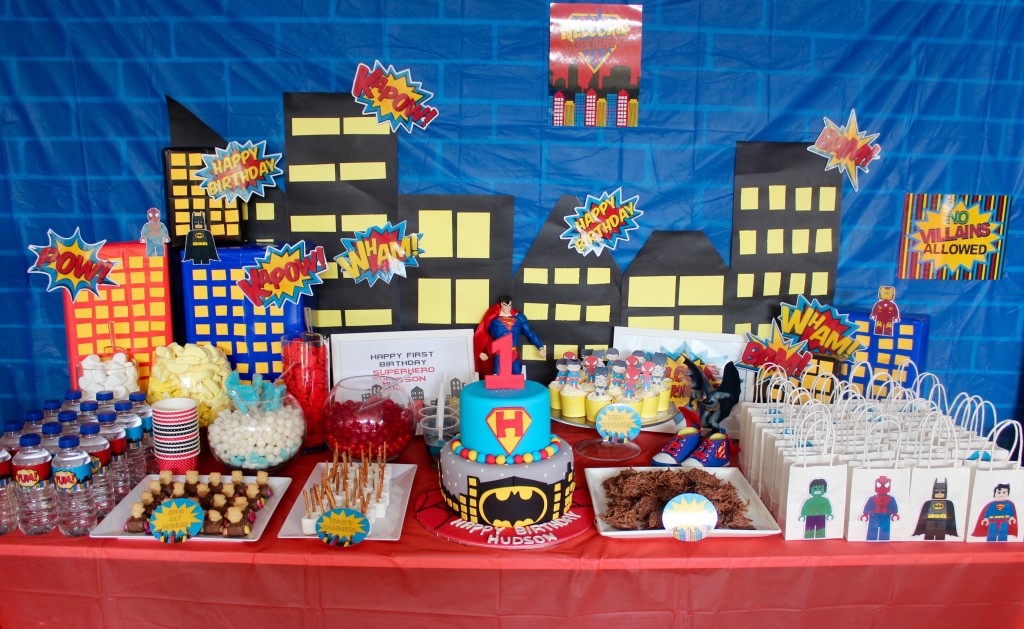 Lollies for everyone!!!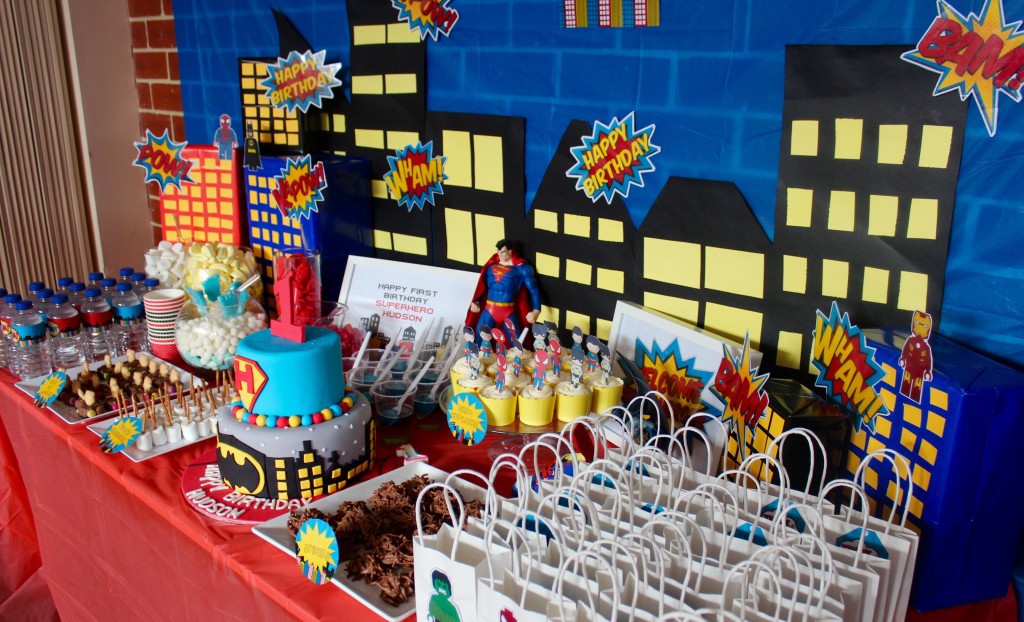 The amazing cake!!!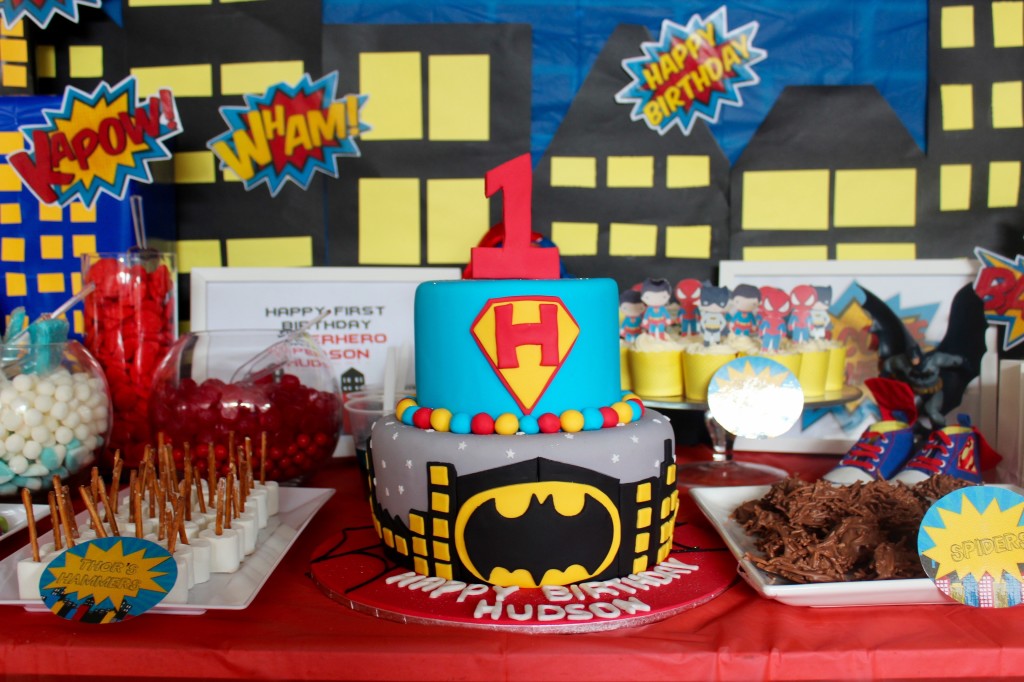 The lolly bags…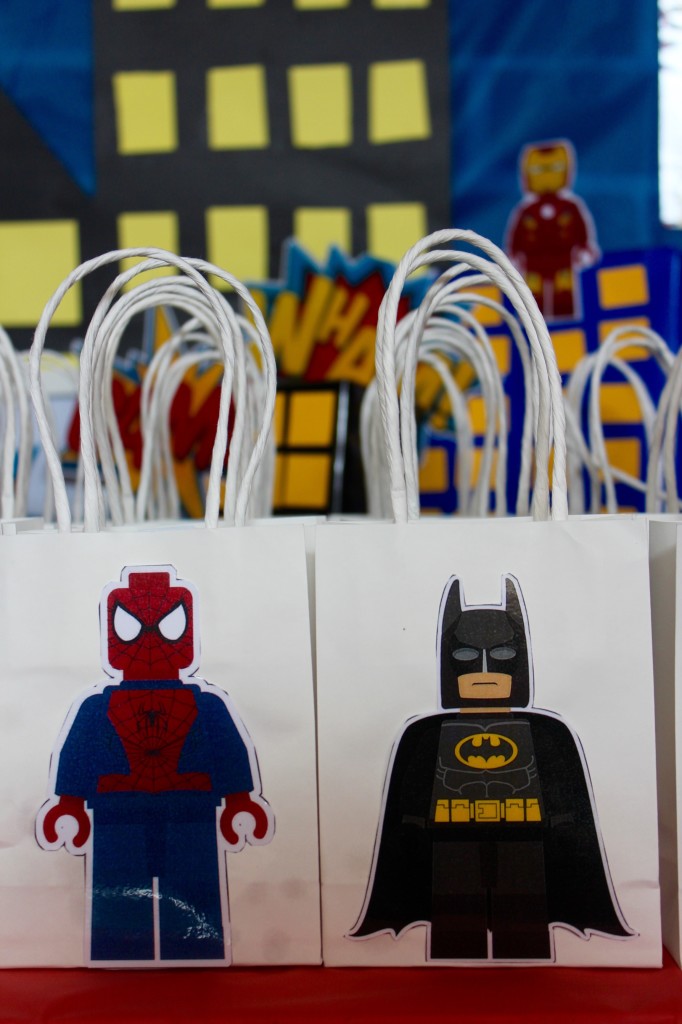 Superhero Cupcakes…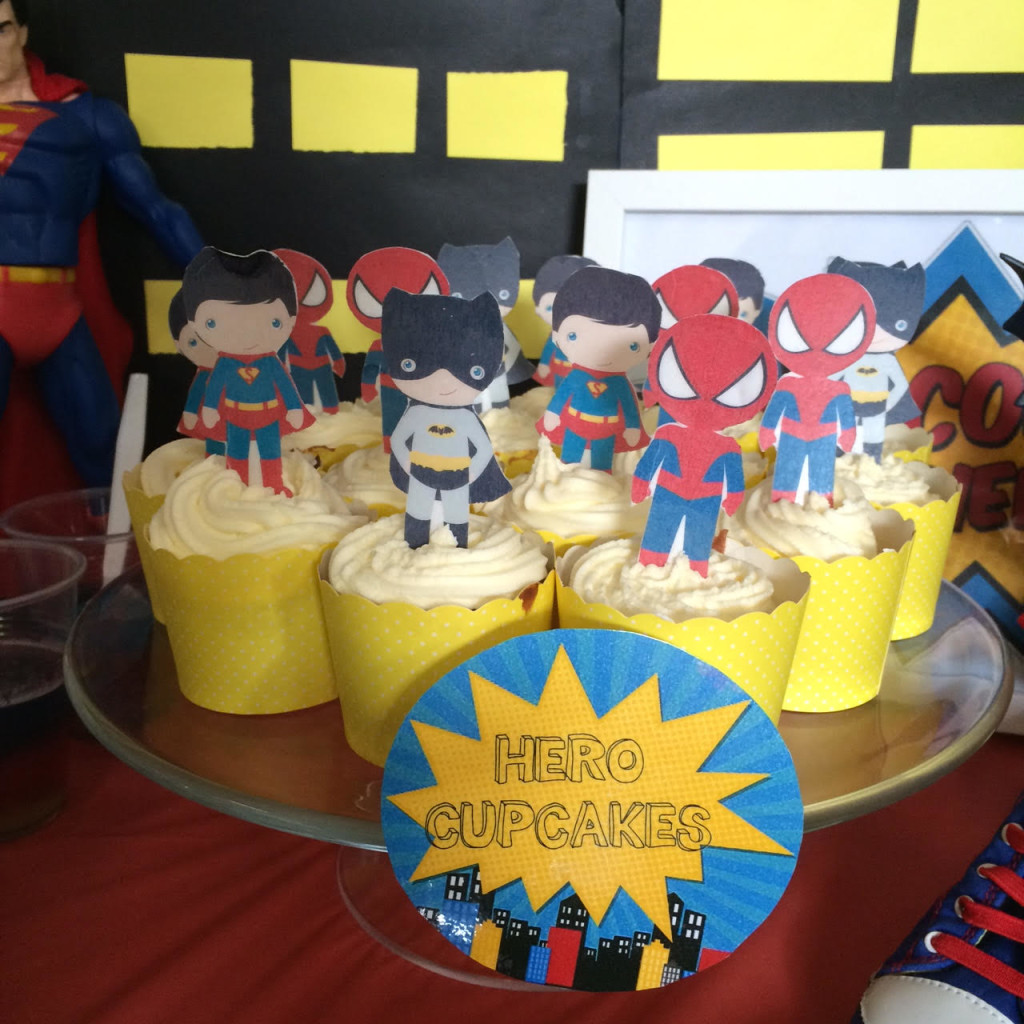 Personalised water to hydrate our superheroes…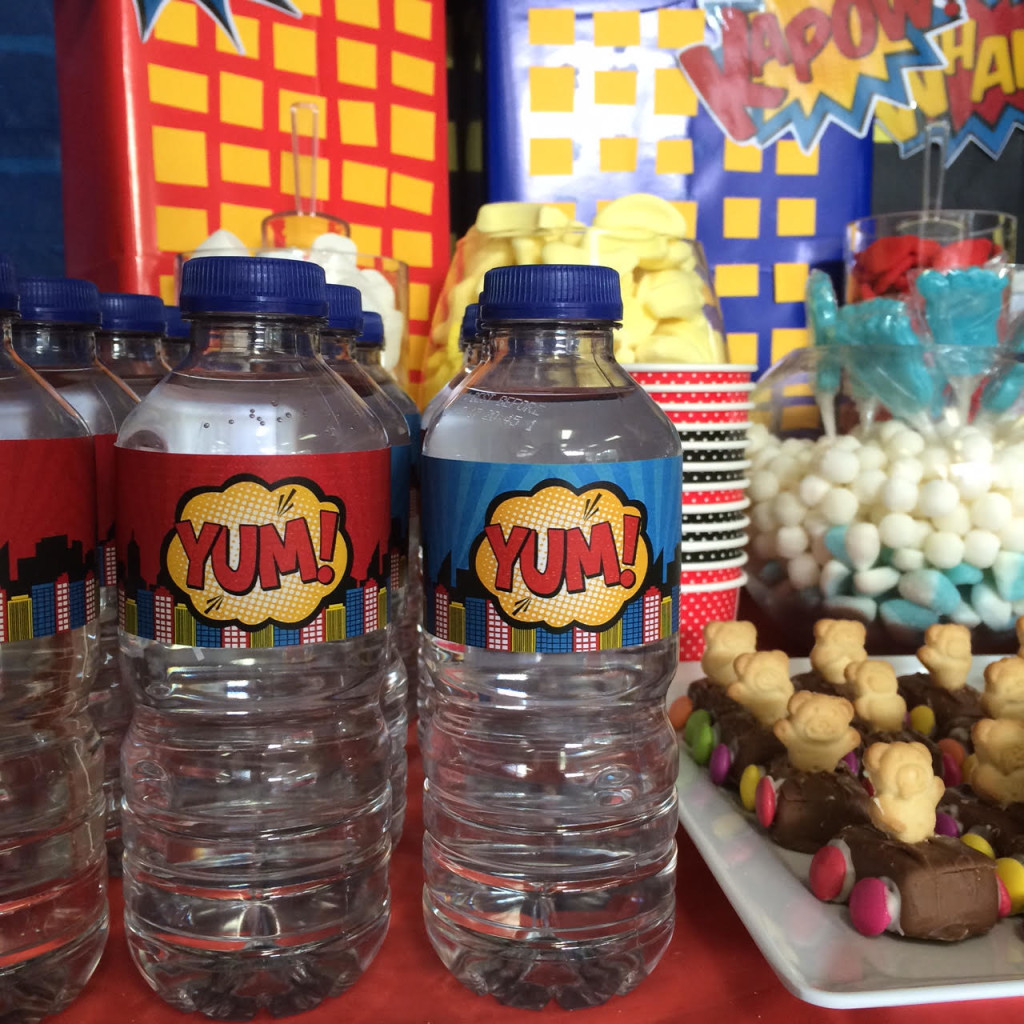 The gorgeous invites…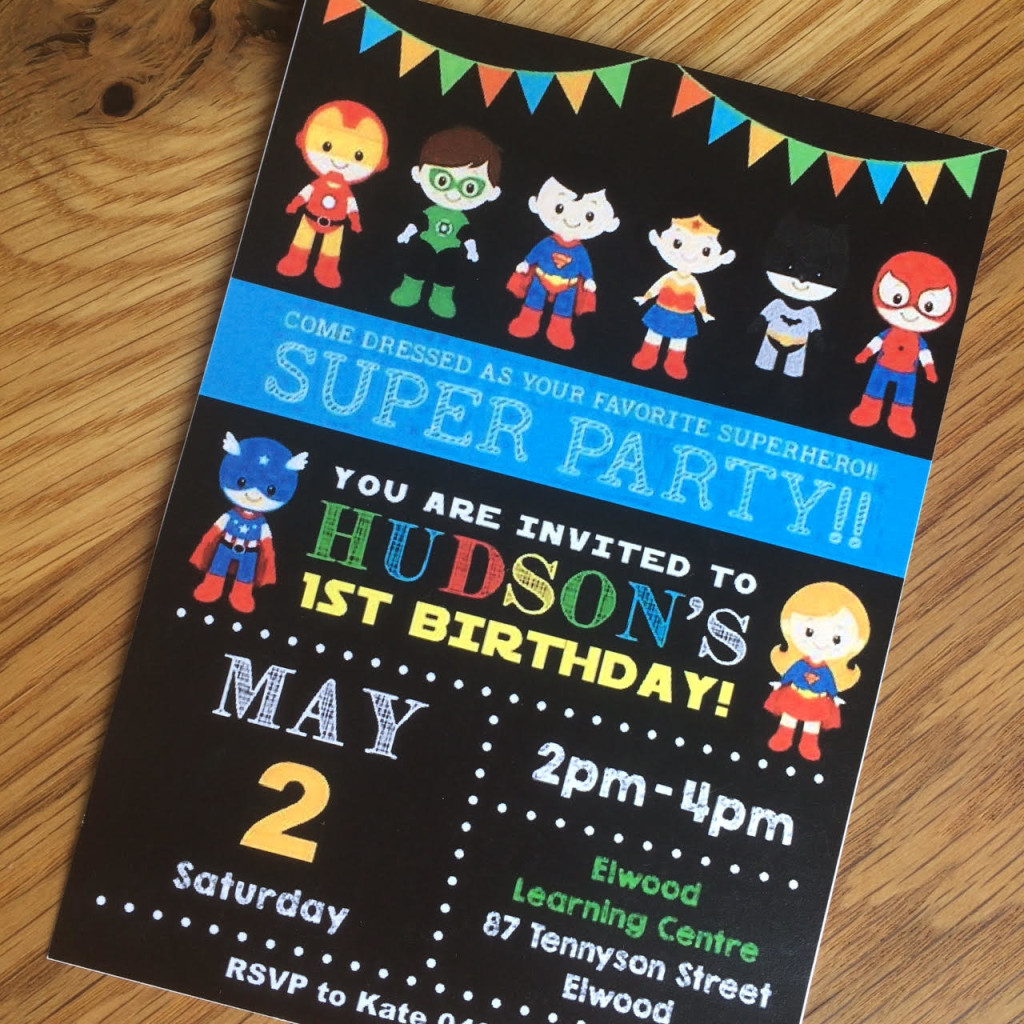 Our little man having a ball!!!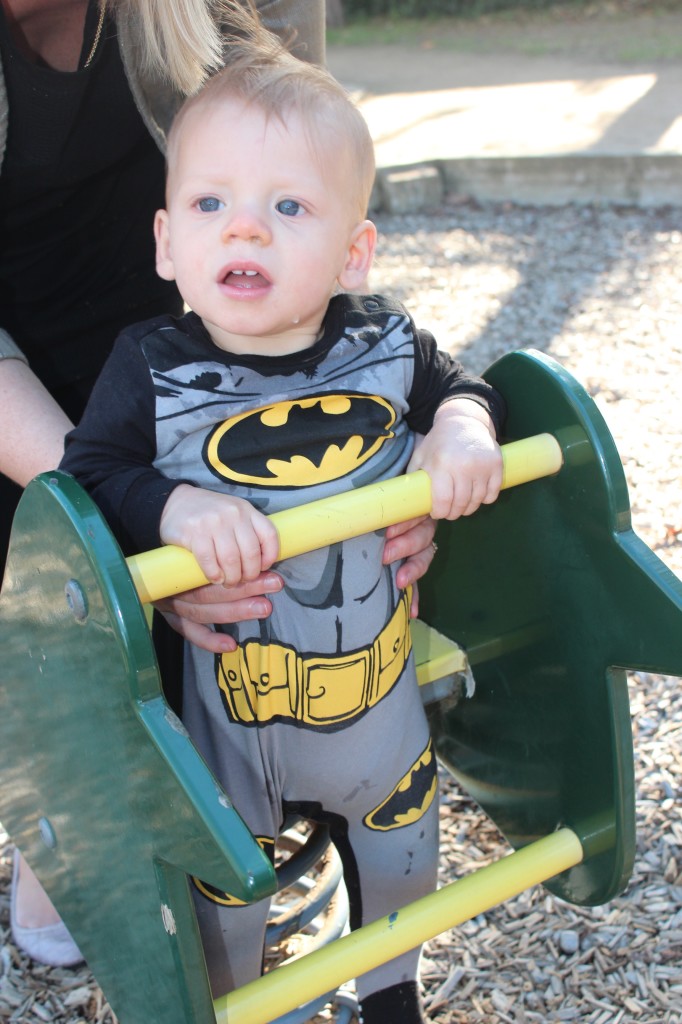 My boys…Batman & Clarke Kent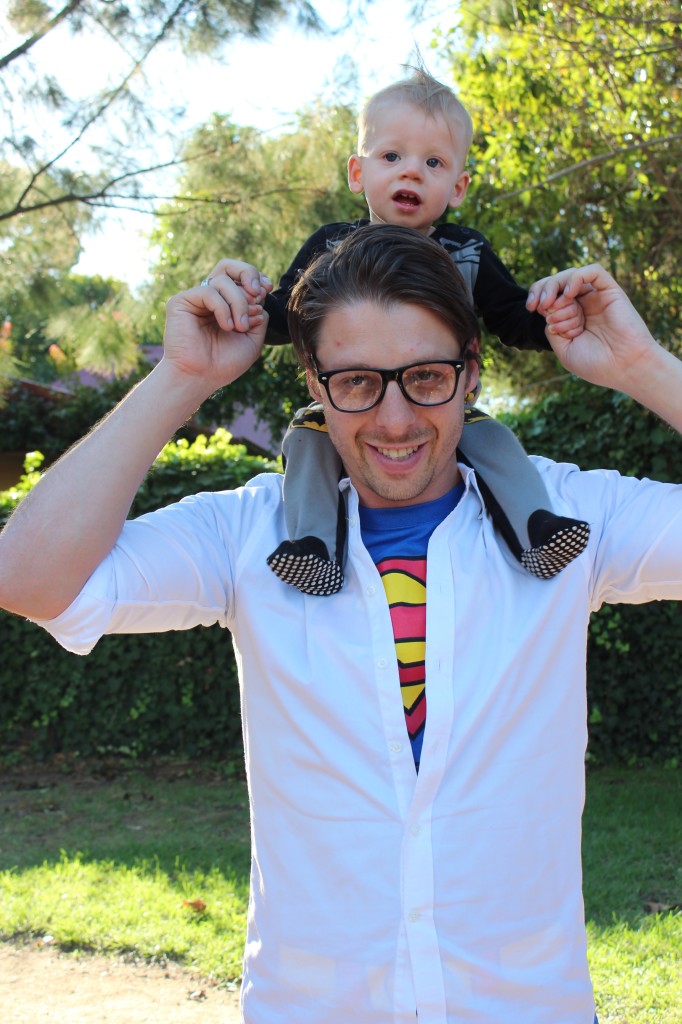 It was a wonderful day. A day we'll remember forever.
If you have any questions or queries about any of the ideas you've seen above, please email me at happyellaafter@gmail.com xx