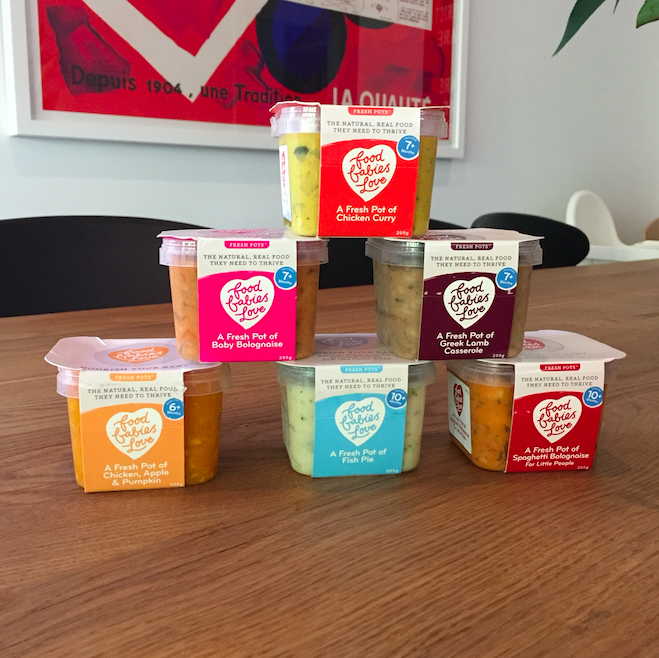 Product Review: Food Babies Love – Fresh Pots
Product Review: Food Babies Love – Fresh Pots
Mum Life = busy, crazy, love fuelled chaos. Before you have children you think that you will have it all sorted. Once you have them you realise that some days you've got things sorted (well, sort of), and other days you are just trying to survive. No matter what happens in our busy daily lives however, the one thing that I want for my children is to eat well. Eat food that is nutritious, but is easy to prepare.
Despite the best intentions, life gets in the way and it's not always easy for parents to cook meals for their children which leaves the majority of parents relying on pre-packed foods. Unfortunately for most parents,the ready-made options available in store, including well-known baby food brands, are heat blasted allowing them to sit on the shelves for up to 18 months – so whilst convenient, important nutritional value is lost.
What's even worse, explains best-selling Author, entrepreneur, Melbourne-based baby food expert and mother of 3, Emily Dupuche, is that "There are whole fridges dedicated to fresh pet food in supermarkets, but you can't find any fresh baby food. It is unacceptable. Busy parents today deserve access to convenient, fresh, nutritious meals for their children with less salt, sugar and preservatives. We don't buy meat off the shelf to eat, so we shouldn't have to serve our babies just that." Whilst I'm not a Mum who is super fussy about what types of food my children eat, I do want my children to have a balance of healthy meals that also taste great. I've shared some products that I've found before on my blog, and am thrilled today to share another great product that can save Mums and their babies everywhere!
Dupuche has been fostering healthy eating habits in children and inspiring parents for 5 years. Dupuche's first book, Food Babies Love (published by Pan MacMillan) has sold over 10,000 copies, made popular for it's easy and delicious real food ideas to suit parents looking for strategies and solutions to feed babies the good food they need to thrive.
The popularity of the Food Babies Love guide and demand from parents looking for more food babies love, motivated Dupuche to take the favourite recipes from the guide and launch Food Babies Love – Fresh Pots – an Australian-first range of readily available FRESH baby and toddler meals.
Food Babies Love – Fresh Pots, is a range of convenient, nourishing baby and toddler food, offering time-poor parents peace of mind and the much needed opportunity to feed their babies fresh, wholesome and quick meals without compromising on nutrition, flavour and taste. It's simple, real food that is kitchen fresh and exactly like home-made food.
"Mums want to know what ingredients they are feeding their children and how it has been prepared. With Fresh Pots the process and ingredients are transparent. We've taken the favourite recipes from the guide and prepared them fresh for parents. Being time poor doesn't need to mean poor quality food for our children,".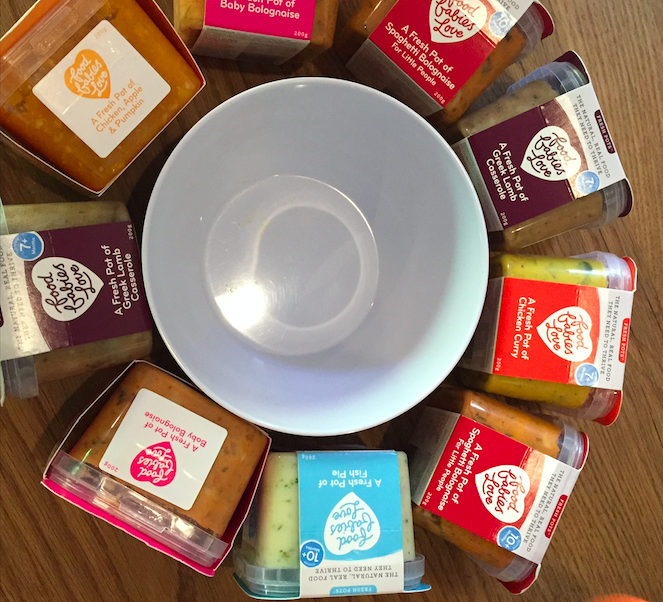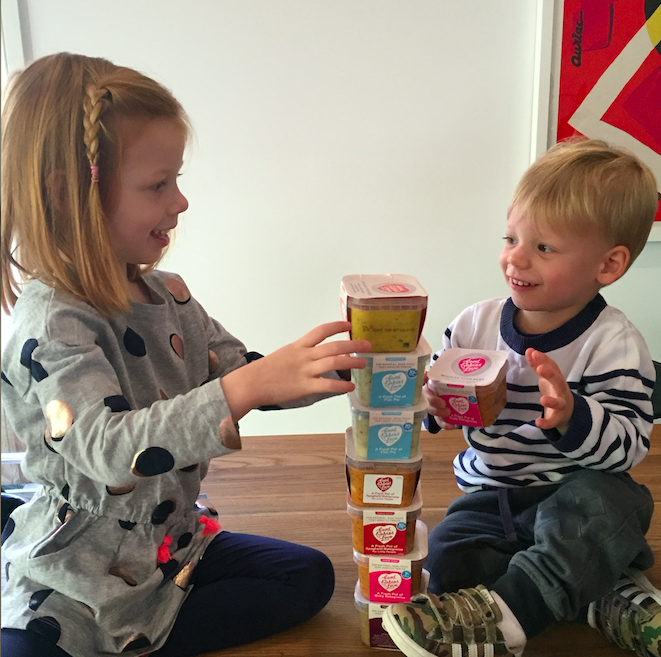 Dupuche has also chosen to package the meals in clear pots rather than pouches, specifically to stimulate all the senses of a growing baby including sight, smell and texture – key stimulants for developing palettes, interest and a healthy relationship with food. The 200g tamper-proof pots are microwavable and freezable and come in three distinct ages and stages. Early proteins for 6 plus months, textured meals for 7 plus months and toddler meals for 10 plus months.
There are 7 delicious varieties in the range. The range includes Lentil Dahl, Fish Pie, Curry, family favourites such as Spaghetti Bolognaise and more. Our favourite was definitely the chicken curry. I loved it too!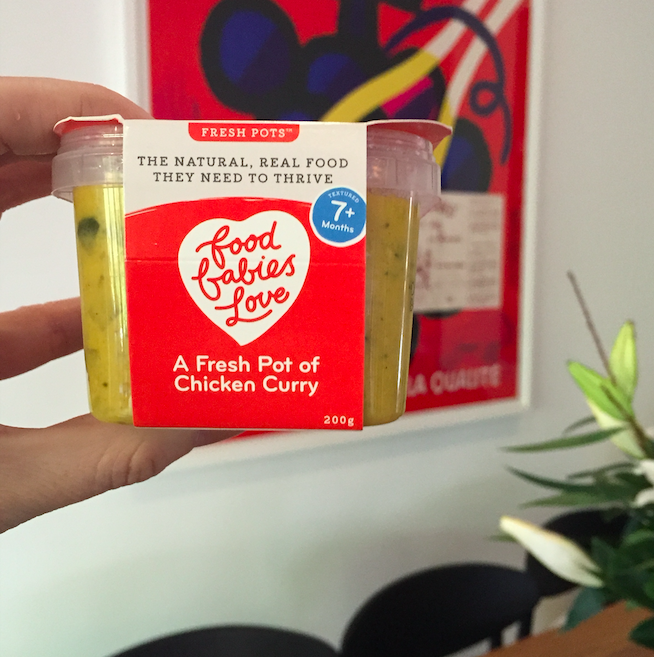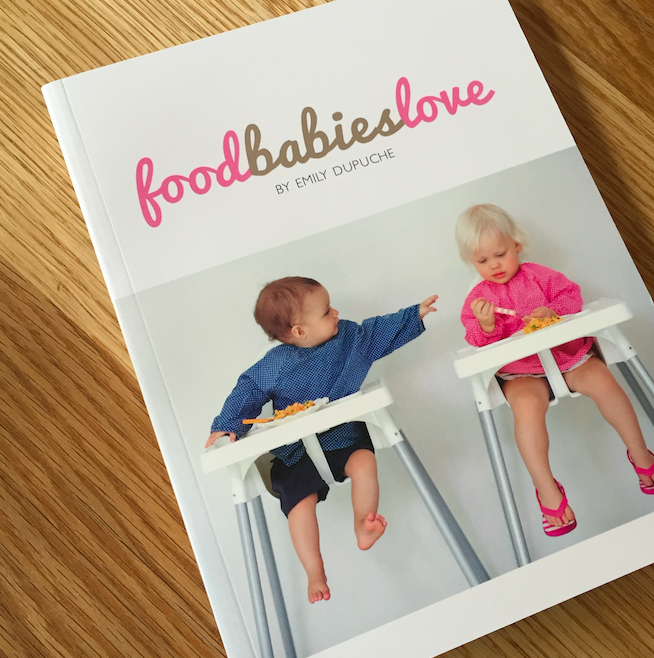 Food Babies Love – Fresh Pots can be found in the refrigerated section of select supermarkets and grocers along the Eastern Seaboard with the option of weekly home delivery for Melbournians. RRP $6.45 and the book is also available in stores or via their website for $25. To purchase visit the store here: https://foodbabieslove.com.au/

Facebook: foodbabieslove
Instagram: @foodbabieslove